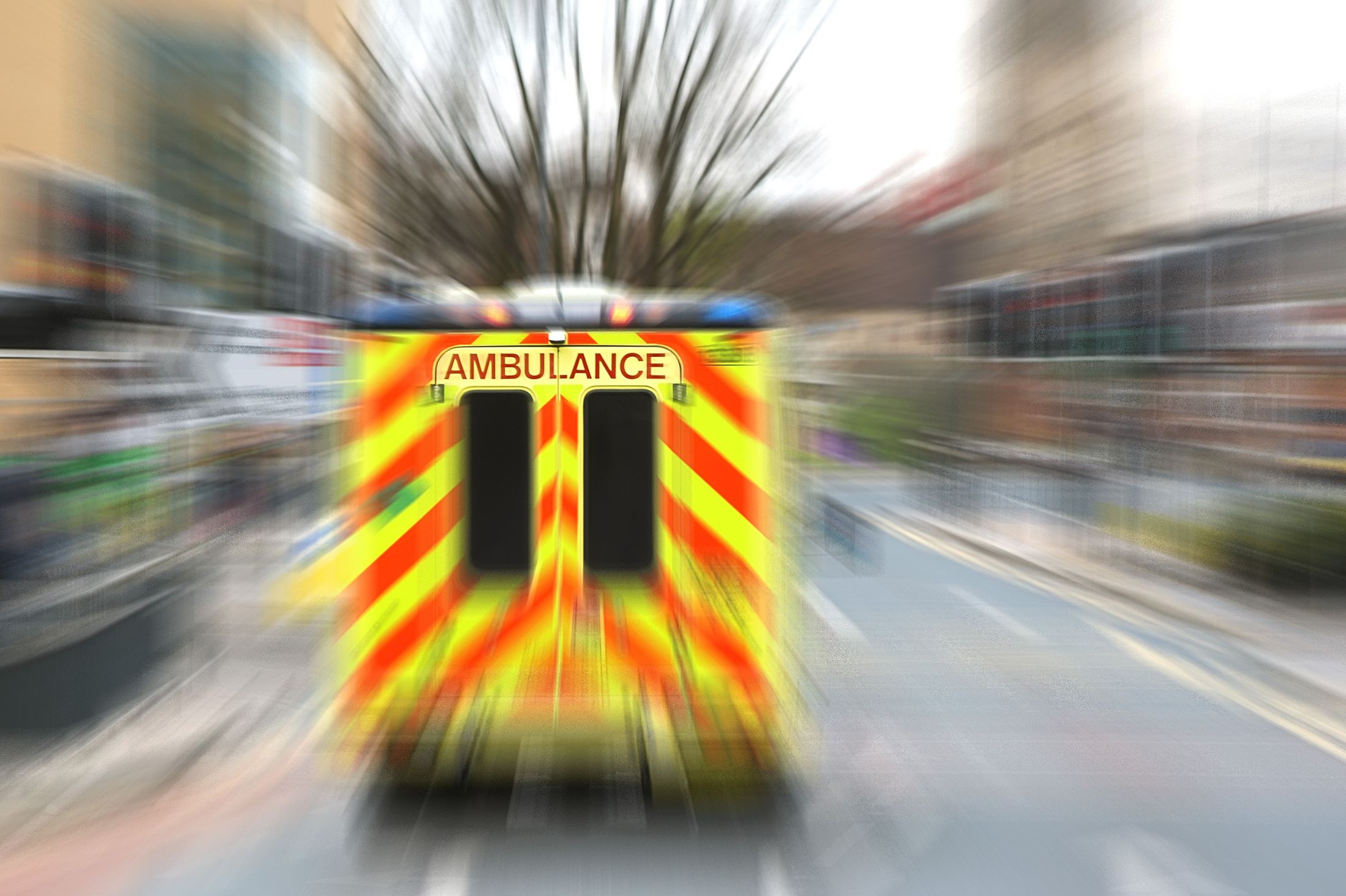 Ambulance crisis in UK - 30% of vehicles do not reach patients within the 8 minute limit
England – UK ambulance response time reached a lower record
According The Sun, only 6.2% of people in England survive a cardiac arrest when taken to hospital by ambulance. And in more difficult areas it is even worst!
The percentage drops to 3%, while the best countries in Europe reach 25%. In particular, the deadliest place is representaed by East Midlands, where just this 3% survive a cardiac arrest. In February this year, East Midlands ambulances took 261 cardiac patients to hospital. But only 10 survived.
From May, researches show that in the past year almost 30% of ambulances in England failed to reach the most serious cases in eight minutes. The Government target is for 75% of ambulances to respond in this time.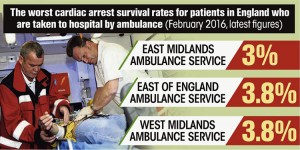 Katherine Murphy, chief executive of the Patients Association, said:
"Response times play a huge role in survival and recovery rates. Waiting times for all kinds of health needs are going up. But ambulance times are among the most alarming due to the life-threatening consequences"
According to Spokesman Harry Davis: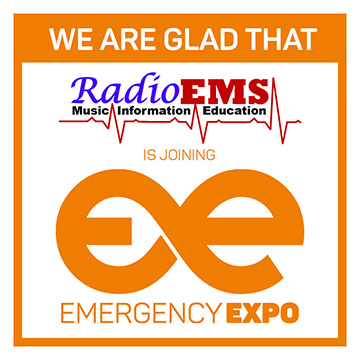 "It is an insult to those who have suffered or for anyone who has lost a loved one because of mismanagement or incompetence. For far too long we have seen this rewards-for-failure culture persist in the NHS. It must be stamped out as a matter of urgency"
NHS England tries to make an intense pressure on ambulances to increase the efficinecy.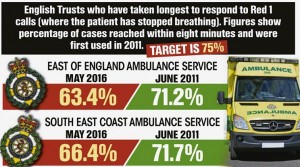 10.8million emergency calls were made to ambulance services in England in the last year, up 7.1% over 12 months. Government cuts are blamed by unions and patients' groups because it crippled the service.
In May, 70.5% of ambulances in England reached the most seriously ill patients within eight minutes, down from 76.9% last year. Anyway, Scotland did worse than England: ambulances reached only 68.3% of the most serious calls on time. Wales rejected the trend with a 75.5% average.
Rates of people who survive cardiac arrests has also been falling, with a two per cent drop — i.e. more or less 56 deaths — since the same time last year.
There are also areas where CPR is taught in schools and here, generally there is a higher survival rate. Simon Gillespie, chief executive of British Heart Foundation said:
"Cardiac arrest survival rates in the UK are shockingly low. People are dying needlessly."