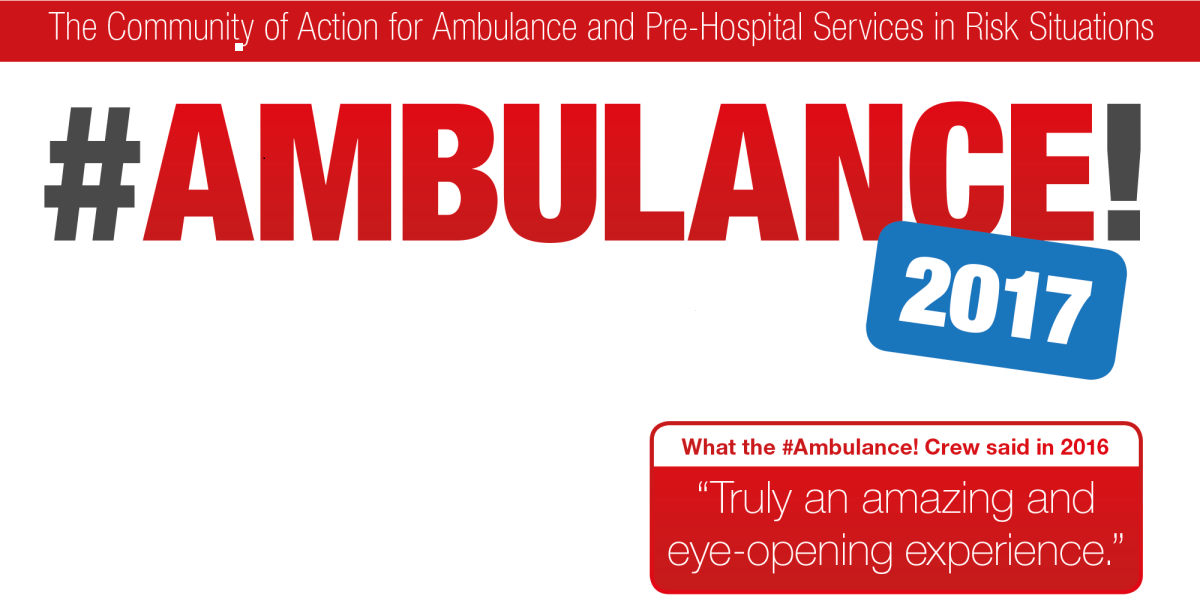 #AMBULANCE! 2017 - Join the #ambulance! initiative to increase health care awareness
This year the #Ambulance! initiative is back. In particular, after the great success of 2016, this year the main topics will be the health care field, in order to make provision safer and better protected.
This initiative is for who works or has worked in ambulances or other emergency health crews. Also nonmedical staff and volunteers are welcome.
Join pre-hospital emergency health care providers from all over the world. Share experience and best practice in short courses and other online activities.
"We have different job roles, practices, and challenges. But the risk of violence is one thing almost everyone has in common, even in peaceful settings.

Despite the potentially serious impact of violence, shared experience, resources and training available to us may be very limited.

In October 2016, over 700 pre-hospital emergency workers from 70 countries signed up for the initiative. In four weeks, we documented 72 front-line incidents of violence and similar risks, and we came up with practical approaches to dealing with such risks.

In 2017, we are inviting you to join this global Community of Action to make access to health care and its provision safer and better protected."
Main arguments:
Take part in a global effort to protect ambulance and other emergency health workers.
Widen your grasp of pre‑hospital emergency care, beyond your local context.
Share problems and, with peers from all over the world, learn how to solve them.
Improve your risk awareness in your own country and setting.
Work with your peers to create a course project that you can use in your work.
Apply for the Fall course by 3 September 2017