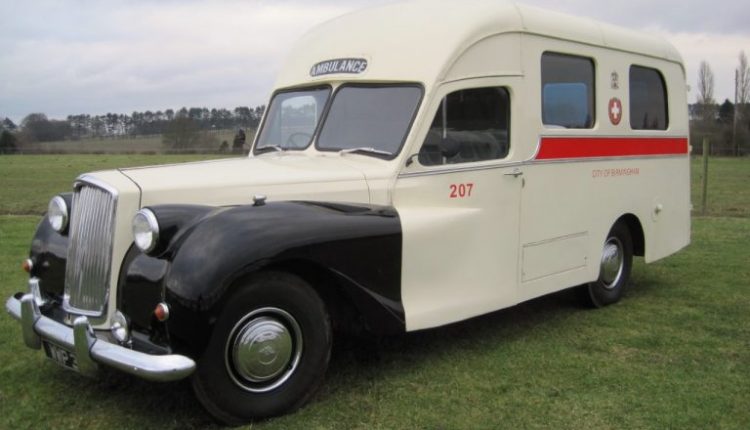 Emergency Museum, England: The Ambulance Heritage Society
The Ambulance Heritage Society is home of UK's ambulance heritage and archive based in Nottinghamshire. It provides ambulances, equipment and expertise starting from the 1940's to nowadays
Ambulance Heritage Society attends community events of all kinds, like film, television, schools and weddings
Right after the establishment of the Nottinghamshire Ambulance Conservation Group in 1983 by the founder Mr. Cheetam supported by a small group of colleagues, the first project they undertook was the complete restoration of a c1950 Austin K8 Welfarer.
In 2011 the group saw the addition of a very experienced director from the West Midlands 205 Conservation Group.
THE BEST TRAINING AND ALL UPDATES FOR EMS PERSONNEL: VISIT THE DMC – DINAS MEDICAL CONSULTANTS BOOTH AT EMERGENCY EXPO
In 2013 the Ambulance Heritage Society had another very important milestone by obtaining the charity status
Today the society has a great collection of over thirty vehicles, as well as equipment and uniforms.
The veteran team is made up by operational and retired staff including enthusiast but everyone that wants to help with the conservation and the events, is always welcomed by the society.
The Ambulance Heritage Society works in association with the National Emergency Service museum of Sheffield, one of the biggest emergency museums in the world.
They are dedicated to preserving the history, heritage and the memory of the Ambulance Service worldwide.
The team is mostly made up of volunteers, many of whom are retired or serving ambulance personnel along with dedicated craftsmen and mechanics.
All of them share one common goal, which is preserving the history of the ambulance, equipment, uniforms and the evolution that interested this world during the years, all of this for the future generations.

The society attend many public displays throughout the year, and it provides vehicles and equipment for TV and Film productions.
It has lots of rare equipment, vehicles and uniforms covering all periods from the late 1890`s to 2005, along with the personal memories and experiences giving the Ambulance Historical Society the lead when it comes to producing interesting and informative talks for school and college education.
The Ambulance Heritage Society has a huge collection of fully restored ambulance vehicles, all fully equipped for their period of service and in perfect conditions
The Society is in charge of protecting and promoting all the equipment, the uniforms and badges.
Many of these items have been donated by colleagues and collectors from all over the world.
They also are are constantly working and fundraising to take the major step of eventually opening the doors to a real National Ambulance Heritage Centre for the community.
Read Also:
Scotland, University Of Edinburgh Researchers Develop Microwave Ambulance Sterilisation Process
Emergency Museum: Australia, The Ambulance Victoria Museum
Emergency Museum / Germany, The Berlin Feuerwerhmuseum
Source: