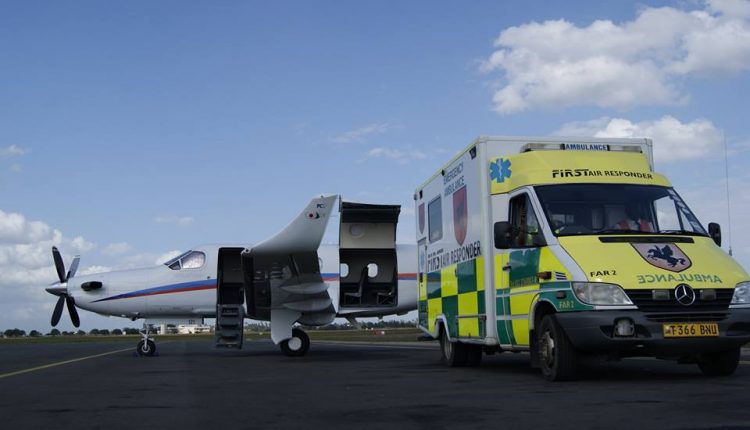 EMS in Tanzania - Safe and Sound with Knight Support
First aid response and Search and Rescue in Tanzania: this article is speaking of the activity of the Knight Support Tanzania, which provides advanced emergency medical service throughout Tanzania
The seventh chapter of our EMS in Africa column. We got the contact with the Knight Support Tanzania LTD and we spoke with Mrs Rhona Potgieter, General Manager of first aid responders and she kindly explained their importance in emergency medical service throughout Tanzania.
Emergency medical service in Tanzania: how many emergency vehicles you have available on the scene?
" In Dar Es Salaam, where we are located, we have 4 ambulances during the day and 3 at night. In Arusha: 2 ambulances during the day and 1 at night. In Mbeya: 1 ambulance during the day and 1 at night. Each ambulance is crewed by 1 ALS Paramedic, 1 Advanced EMT and 1 EMT Driver. All our ambulances are ALS ambulances – we use AED but don't have ECG. We operate with ground vehicles as above also have PRU's in Dar (1). Medivac services are provided by us utilising local aircraft (Pilatus or Caravan) for short evacuation or we utilising ISOS or AMREF for longer evacuations".
Which percentage of the Tanzanian territory is covered by your emergency medical service support and what about the remote areas?
"Ambulances cover the areas mentioned before and then we evacuate from all over Tanzania via airplane evacs – remote areas are always flown out".
Emergency medical service in Tanzania: how do you organize EMS support?
"Each ambulance is crewed by 1 ALS Paramedic, I Advanced EMT, 1 EMT Driver. For Knight Support Clients for ambulance runs – clients have three options
Press the Knight Support ambulance button installed in their home
Phone our 24 hour control centre
Press the emergency button on their smartphone (Guardian APP)
The above alarm Is received by our control room who take the details and then dispatch the ambulance to them. For those who are not Knight Support clients – people phone our control room and details are taken, control then contact myself or Tina Sutton for authorisation to dispatch an ambulance as the priority is given to our clients.  Non-clients then sign a GOP for payment.
For medivacs – If they are a FIRST AIR RESPONDER member they (or the person with them) call the emergency number – details are taken and the case is then handed to myself, Tina or Hagila who then handled the case by arranging the necessary evacuation and care the client needs.
If not a member then we can give the person costs or refer them to AMREF or ISOS. Depending on where they want to be taken Dra, Nairobi or SA."
As you said before, you launched a special mobile app which facilitates people asking for help in case of an emergency. Could you explain what it specifically is?
"Yes, we promote 'The Guardian' which is the smartphone app I mentioned before. We install the app on their smartphone (each client can have 4 smartphones with this installed on it – so parents, children, staff, drivers etc).
They can have security assistance on assistance.  All they do is press the app – highlight the service (amb or sec) and press – this is then received in our control room with the phones GPS co-ordinates – we then know their exact location and dispatch assistance."
Do you have some project to improve your emergency medical service in Tanzania?
"We ensure that every 6 months our UK consultant comes and clinically audits all crew and gives more training when required.  I do not see this service being stopped here – it is imperative that it continues."
READ THE COLUMN ARTICLES: