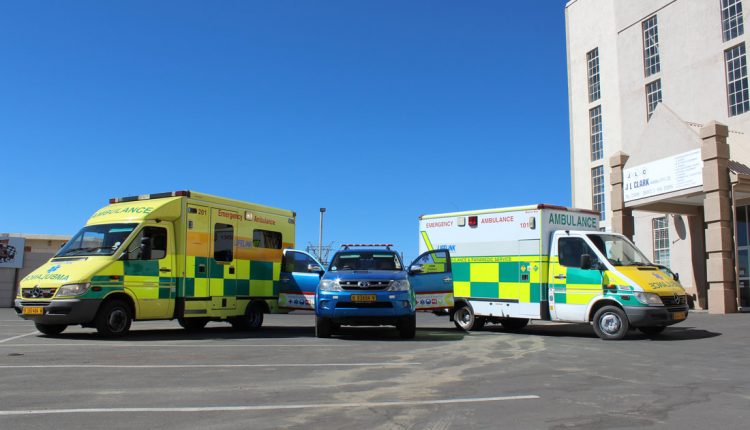 LifeLink and the Emergency Medical Service in Namibia
Namibia has a provider of a full international emergency medical service and rescue on behalf of insurers and assistance services worldwide. It is LifeLink, and we managed to enter their organization and understand how they provide care.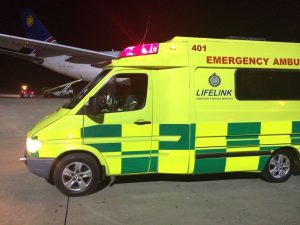 Another chapter for our "EMS in the World" section. This time we are going to speak about LifeLink – Emergency Rescue Services. Currently, it is the only provider of a full and comprehensive international assistance and medical concierge service on behalf of insurers and assistance services worldwide, in Namibia. We have been in contact with the Chief Ambulance Officer, Brian Low and he explains what are the characteristics of their service.
Emergency and rescue in Namibia – How many medical vehicles LifeLink disposes of, and what kind of vehicles are?

"We currently have 9 ambulances and two emergency response vehicles. We also can count on air ambulances – One Jet Cessna Citation (pressurised), One MU (pressurised), one Navajo (not pressurised) and we have our own helicopter (bell 402) and access to two police helicopters."
Emergency and rescue in Namibia – Which percentage of territory is covered by your support and how do you manage the remote areas?
"It is difficult to evaluate in percentage terms – we have base stations in Windhoek, Okahandja, Walvis Bay and Henties Bay – we will be soon opening in Swakopmund – from these centres we cover vistually the entire country with either ground or air resources. We will be expanding our ground ambulance base as we progress in order to provide faster access to services."
How do you organize EMS and rescue in Namibia?
"We have a fully digital It based control centre which handles all emergency calls – all calls are recorded and vehicles are dispatched / tracked and controlled form the control centre. The phases of the mission depend entirely on circumstance – however, generally it is 1. Active call received. 2. information gathering and vehicle dispatch. 3. First person on scene evaluation and reports 4. additional resources if required. 5. intervention. 6. stabilisation of acute conditions. 7. transport. 8. delivery at receiving facility. 9. crew debriefing and quality control review. For what concerns the team on board, we provide ALS and doctor support for all bls and ILS calls."
What about the equipment you cannot do without on the ambulance?

"We carry full ICU level equipment including venitlators, multi parameter monitors, defibrillators, suction units, infusion pumps, syringe drivers, KED's, splinting, traction devices, vacuum mattresses, scoop and spine boards all with a mutli level stretcher."
Emergency and rescue in Namibia – Do you have some project to improve your EMS service?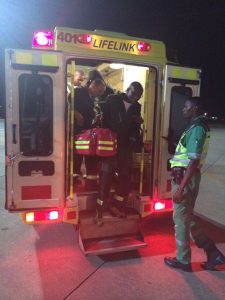 "LifeLink follows innovations in Europe, USA, Australia, New Zealand and the UK. We are constantly striving to bring standards more to the european way of doing things – we do have a lot of constraints though – mainly financial as well as poor local infrastructure. The standard of local hospitals is also very poor – we do not have specialist centres for strokes, burns, cardiac care etc. The size of Namibia and the demographics also are a big challenge."
READ THE COLUMN ARTICLES: