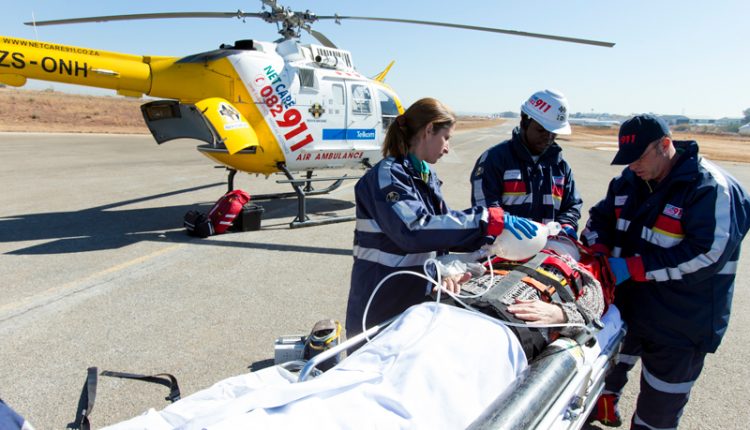 NETCARE 911 - The leading emergency and pre-hospital provider in South Africa
The efforts of NETCARE 911, an emergency medical provider of South Africa that gives important support to the country. In this article, we will talk about this pre-hospital care provider and its performance throughout the African country.
The first chapter for our "EMS in Africa" section. We are going to speak about NETCARE 911. This is a leading pre-hospital risk management and emergency medical provider in South Africa. We talked with the Head of Business Development and Support Services of Netcare Limited, Ruben Naidoo and he explains what they do every day to save lives.
How do you organize EMS support throughout the country? And, how does your dispatch centre work?
"All emergency calls comes via the 082 911 national number to Netcare 911's 24-hour centralised emergency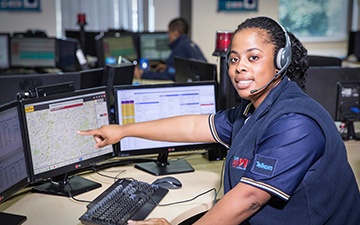 operations centre (EOC). A trained call taker triages the calls and captures the relevant information, among which details of the emergency, address of the incident or accident, GPS location, etc. Afterwards, it is transferred to the emergency resource management centre to locate the closest most appropriate vehicle and emergency medical personnel via a GPS tracking system and dispatched it to the emergency.
Should ground crews require aeromedical support they are conferenced to a critical care team for motivation (to ensure the case complies with international flight criteria and guidelines) and activation. We utilise a mix of BLS, ILS/ECT and ALS/CCA/N. Dip and ECP trained emergency medical services personnel. The EOC is based in Midrand, Gauteng, and provides a single point of access to the full range of pre-hospital medical assistance services offered by Netcare 911 as well as to the other healthcare services offered by the Netcare Group, including its extensive network of Netcare hospitals in South Africa. The EOC receives an average of 55 000 calls per month. These calls are for many reasons of emergency, which could be: emergency medical evacuations either by road or air, inter-hospital transfers, medical advices."
Which percentage of territory does Netcare 911's assistance cover?
"Netcare 911 covers all major provinces including rural areas, and uses designated service providers in areas in South Africa where the company does not have resources. We also repatriate patients form anywhere in Africa and the rest of the world."

How many response vehicles you dispose of, and what are the top equipments you always have on board?
"Netcare 911 can count on a fleet of over 200 vehicles, comprised of ambulances, ICU ambulances, rapid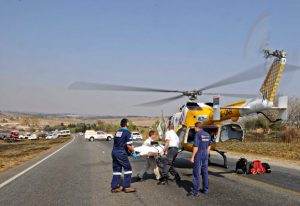 response vehicles, rescue vehicles, fire tender vehicles, trauma support and support vehicles.
In addition, we dispose of four helicopters of which two are permanently EMS configured and ready to mobilise within five minutes of activation, as well as access to one ready-to-covert helicopter and one mass causality helicopters. We also make use of five fixed wing jets which can be airborne within 90
minutes of activation. Netcare 911 is the preferred aeromedical company for the International Assistance Group (IAG)."
"For what concerns equipments, all Netcare 911 ambulances and response vehicles are stocked to at least the equipment levels described by the South African National Ambulance Regulations. The equipment includes multi-parameter monitors, defibrillators, stocked jump bags, a variety of immobilisation devices and splints, oxygen and Entonox cylinders, safety equipment and hazardouswaste containers."
Do you have some project to improve your EMS service?
"We review all aspects of our operations on an on-going basis, for example to ensure we use the latest technology in responding to calls for assistance. In striving for best patient outcomes, Netcare 911 also conducts month clinical quality review meetings, and these are broadcast to Netcare 911 operations throughout the country. Critical care cases are discussed and reviewed by external medical consultants at these meetings."
READ THE COLUMN ARTICLES: