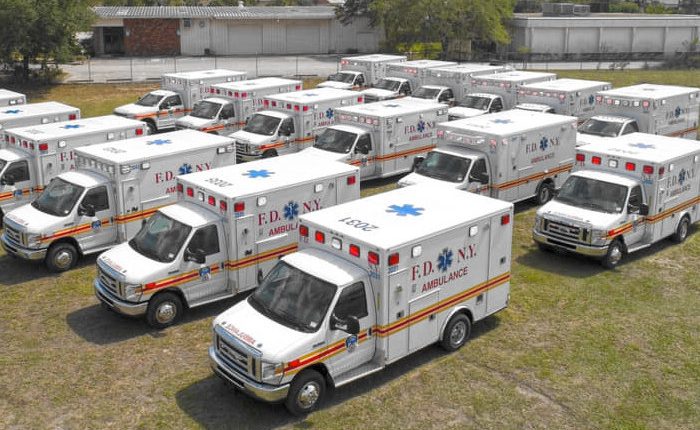 FDNY fleet added 100 ambulances to respond to increasing COVID-19 emergency calls
As the coronavirus (COVID-19) is keeping its spread on through the United States, the FDNY added 100 ambulances to face the pandemic in the Big Apple.
The New York City Fire Department (FDNY) announced that 100 ambulances will be added to its fleet in order to support the emergency calls. Due to the COVID-19 outbreak, New York City has been declared the center of the pandemic spread throughout the country and the number of emergency calls increased. This dramatic increase made FDNY understand that more EMS vehicles had to be involved.
As the New York City Fire Department wrote on their social channels, they added 81 ambulances by leasing from Wheeled Coach – REV Group in Winter Park, Florida. Then, 19 ambulances from Braun Ambulance's South Carolina location.
The ambulances have already arrived in New York City and, in the next days, will be deployed into service as EMTs and paramedics continue to respond to New Yorkers in need. The COVID-19 pandemic has to be considered the busiest period in the history of modern EMS.
The New York City Department of Health's official counts related to COVID-19 in the Big Apple were over 171,000 cases, 13,724 confirmed deaths and 5,383 probable deaths, on Tuesday afternoon. The New York City Fire Department (FDNY) declared also that the call volume in New York City increased by 50% daily at the height of the pandemic.
READ ALSO