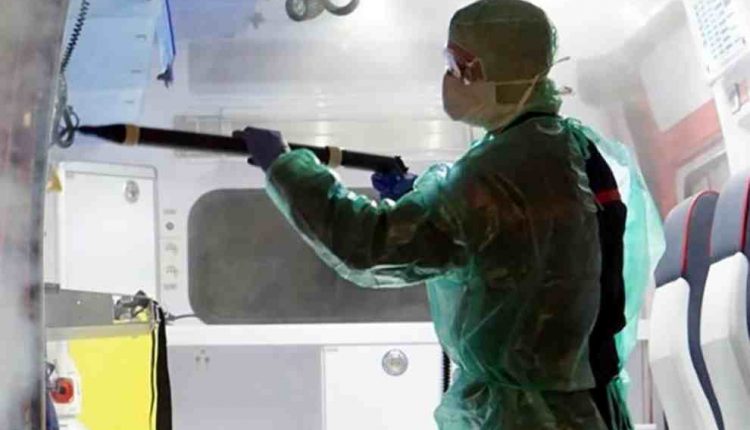 COVID19 in France, even the firefighters on the ambulances: the case of Clemont-Ferrand
French firefighters are new main characters in the fight against the pandemic COVID19. In some countries across the Alps they also stand out on an unexpected vehicle, the ambulance.
The Clemont-Ferrand Brigade firefighters, 105 professionals and 60 volunteers, in fact, joined the SAMU (i.e. paramedics and practitioners who work on ambulances) in the fight against COVID19. They took on the task of transporting the patients allegedly affected by SARS-CoV-2 to the university hospital.
To understand this, let's talk about numbers: the SDIS63, Puy-de-Dôme Fire Department, led 70% of the cases to the hospital. Regardless of whether rescuers run from a suspected case, which presents symptoms, from a full-blown and more serious case (which in France they classify as COVID19 DETRESSE VITAL) or from a case of different severity but extraneous to the coronavirus pandemic, on each ambulance of there will be three firefighters of that district.
In "COVID19 Detresse" cases, an ambulance and firefighters are joined by a Samu medical team.
"Whatever the intervention – explains Eric, one of the firefighters on an ambulance board, at France 3 Regions -, whether it is a suspected COVID19 case or a simple distortion, we wear glasses and gloves, a filtering mask to protect us and the victims wear a surgical mask as well ".
For cases proven with COVID19, complete disinfection of the vehicle and washing of clothes at 60 degrees is organized. "It is only in case of difficulty that we also wear a whole suit and that we must carry out a first disinfection at the university hospital of Clermont-Ferrand". In addition to the required protocol, firefighters like Eric evaluates the victim's warning signs to limit the taking of health risks: "If the victim has no difficulty expressing or breathing, for example, we don't need to" use emergency equipment that should be disinfected later.
Although essential to help save lives during the epidemic COVID19, firefighters do not have the vast echo reserved for caregivers. But, says Eric, "what we do is normal. It is not as difficult as the work of the white coats! If the fireman does not seek the recognition of citizens" or an applause every night as the caregivers deserve ", sometimes he would like a little more than government consideration.
"Every time the government intervenes, my daughter asks me why firefighters aren't mentioned in the speech," Eric notes amused. But for the fireman "this is just a detail." Humility and the spirit of service of the Fire Brigade seems to be characteristic therefore transnational, France and Italy seem to want to prove it to us.