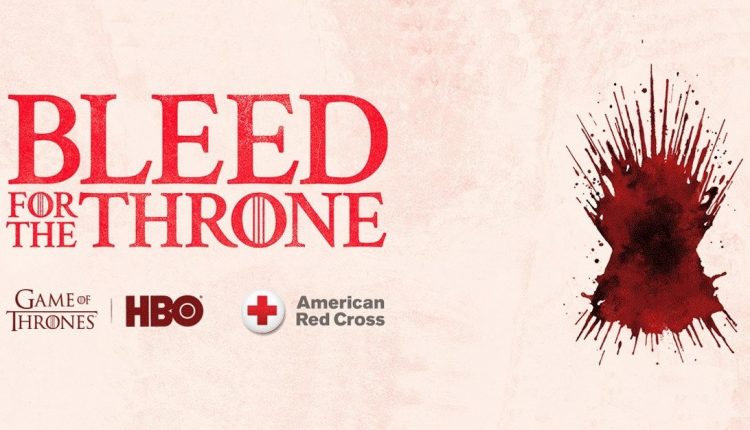 Will You Bleed for the Throne? HBO and the American Red Cross allies for blood donations
The American Red Cross and HBO are partnering to give the chance of taking part at the season 8 world premiere of GOT! Just…donate your blood!
Winter is – almost – coming, guys! However, even if in winter blood donations are more than in other parts of the year, due to the temperature, the American Red Cross registered a gap to be covered.
With the years, also the need for blood increases and Red Cross is one of the organizations that take care of blood collection. HBO took very seriously the matter reported and decided to forge an alliance with the American Red Cross in carrying out an incredible challenge to motivate and empower blood donations.
"A coat of gold, a coat of red". We know, blood is gold and for many, it is the most precious thing they have. But we can help. We can "bleed" for them.
After all, Arya, Cersei, Jon and Tyrion have all bled for the throne, too. The American Red Cross invites everyone to schedule blood or platelet donations from today until 17 March 2019. By doing this, each donor will have the chance to win a trip to the season 8 world premiere of Game of Thrones!
CLICK HERE to discover more information!
So, how far will you go #ForTheThrone?
OTHER RELATED ARTICLES:

Philippine Red Cross in action with Multi Casuality Incident Drill