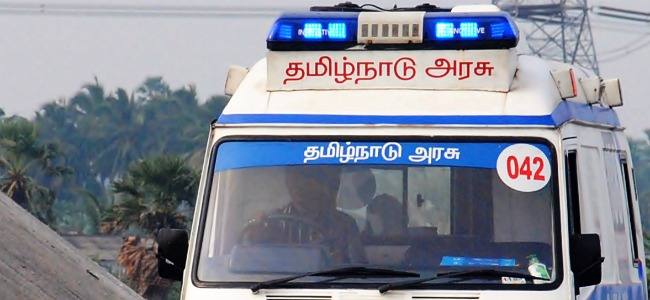 India - "Will the ambulance come flying?" The shocking reply of ambulance operator
Jind, India – A CBI judge witnessed an accident on Monday while he was visiting his native village in Jind.  Jagdeep Singh – the name of this judge – was leaving for Panchkula, where he practice, when he saw four people injured in a collision between a motorcycle and a car at Ikkas village.
He suddenly called the 102 service a couple of times for an ambulance, while he ran towards the injured people to help them. The ambulance operator, irked by his insistance gave a shocking reply:
"Ambulance kya udd ke aaegi? (Will the ambulance come flying?)"
The judge took charge of the situation, asked for help to passerby and rushed the injured victims to the civil hospital. However, one victim was already dead before the arrival and another succumbed to injuries a few hours later at PGIMS in Rohtak, where he was referred from Jind.

The police confirmed that Ajay Kumar, a resident of Ramrai village, was brought dead while his brother, Paras Kumar succumbed to injuries in Rohtak.
Dr Sanjay Dahiya, Jind chief medical officer (CMO) , narrates about the dramatic accident told by the judge:
"He told me about the shocking reply from our ambulance operator. Based on his version, we have initiated an internal inquiry in the jurisdiction of two surgeons, who have been asked to submit a report within two days."
Source: Hindustantime