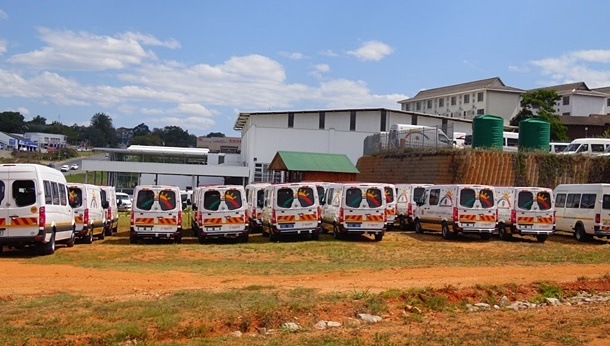 Pray you don't need an ambulance in Mpumalanga
While there is an alarming shortage of ambulances in Gauteng, Eastern Cape and Limpopo, a fleet of ambulances is gathering dust in Mpumalanga
The state of emergency medical services (EMS) in South Africa is so grave that the South African Human Rights Commission announced a national inquiry will be held. However, despite the alarming shortage of ambulances in Gauteng, Eastern Cape and Limpopo, a fleet of ambulances is gathering dust in Mpumalanga.
Read: Left for dead: The shocking state of ambulances
"Given the shortage of ambulances in the province, this is unacceptable," said DA MPL and spokesperson on health and social development Jane Sithole in a statement.
"Chronic staff shortages in the Mpumalanga Department of Health are denying the citizens of this province access to 79 new emergency service vehicles valued at over R43 million that were purchased in the last two financial years."

The DA claims the ambulances have been gathering dust at the dealership due to the department's failure to appoint EMS personnel.
The health department indicated that 113 operational staff members are in the process of being appointed, however, according to the DA only 20 paramedics have been appointed.
Sithole said in order to make full use of these vehicles, the department needs 325 personnel. She noted that 90 people are needed to man 98 ambulances, 176 people are needed to increase the number of operational ambulances from 90 to 120 and an additional 60 to establish a Planned Patient Transport Service  (PPTS) which currently does not exist.
Read: How to fix Mpumalanga's broken health system
SOURCE: