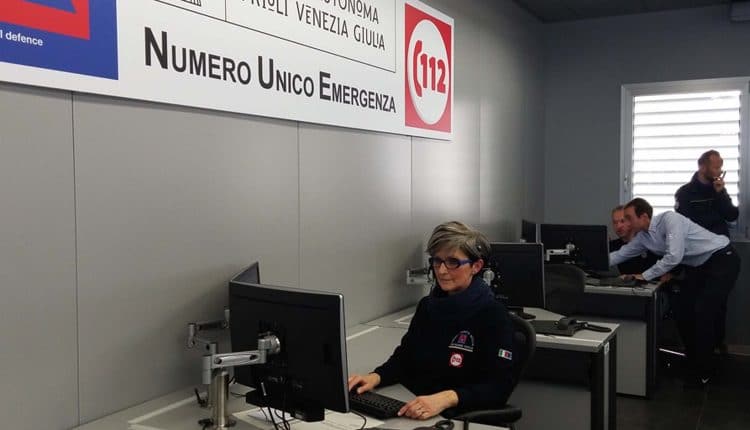 Relief and new technologies: the story of Jad, born thanks to a video call to the emergency number
Every day, childbirth is more and more the preserve of emergency numbers, in Italy as in the rest of the world, and new technologies such as video calls are becoming increasingly important over time: proof of this is the birth of Jad
Bentivoglio (Italy), Laila and a video call with Flagmii EML to the NUE 112 that she will never forget
On Saturday night, Laila, 34, felt her pregnancy coming to an end: contractions every five minutes, pain… she already has two children, she has a clear idea of what is going to happen.
She takes a hot shower quickly and checks her bag.
The children, aged 10 and 8, are in the care of their aunt, and her husband goes down to the car.
But just as they approached the car, "I froze because of severe pain, I was like paralysed, I couldn't even move my feet", she tells the media.
I felt something was wrong," she continued, "and then the baby was about to come out. Then I called the emergency number, because I speak Italian better than my husband.
I asked for an ambulance, because I didn't know what to do, but the nurse immediately understood that there was no time to lose.
She was the one who saved me and my baby, and now I want to meet her to thank her and hug her".
DO YOU WANT TO KNOW MORE ABOUT NUE 112? VISIT THE EUROPEAN EMERGENCY NUMBER ASSOCIATION STAND AT EMERGENCY EXPO
The video call to the operations centre with the Flagmii EML portal and the scarf around the child
Laila will not easily forget the video call to the 118 emergency call centre. And also the intimate and crucial bond with the 118 operator who guided and reassured her.
Because from the operations centre the link to an unforgettable video call was actually sent!

In the cold of a November night, Jad wanted to be born in a car. A future as a rescue driver? Who knows!
As soon as he was born, he cried a little, then went quiet: 'It was so cold,' Laila told the Resto del Carlino, 'I and the baby were shivering.
Then the nurse saw that I had a scarf around my neck and asked me to take it off and wrap it around the baby.
Then she told me to get in the car, close the doors and turn on the hot air.
And I felt that he was alive," the mother recalls joyfully, "because he was breathing and not frozen.
The nightmare ended with the arrival of the ambulance.
"A doctor took the baby and I immediately felt calmer. In a few minutes we arrived at the Bentivoglio emergency room and I saw a lot of people outside.
I thought there was a meeting, but then I realised they were there for me – here her voice breaks with emotion -.
Thank you all".
Read Also:
Disaster Manager, The Future Is In The Information Networking, And In A Command Line Always "Open"
Italy / Ambulance, Transport Decree Codifies Medical Services With Motorbikes
Source: