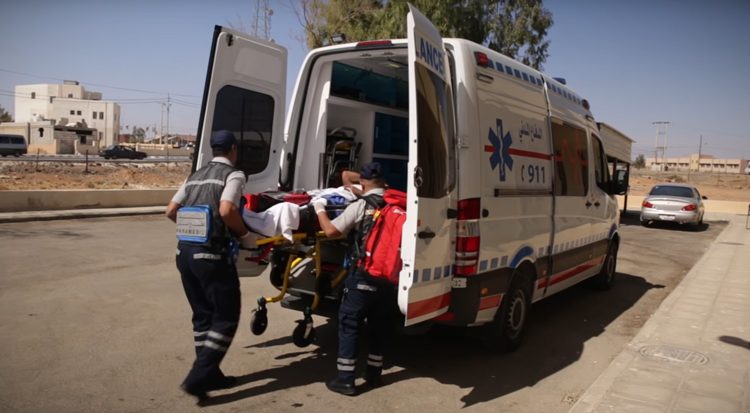 TOP 5 EMS job opportunities worldwide - Jordan, Europe and South Africa
TOP 5 EMS job opportunities worldwide: EMS professionals, are you looking for a new job?
Every day EMS and rescue professional can find online new ideas for getting a better life, improving their jobs. But if you need some suggestions for keeping your skills in service for another kind of job, involved in the EMS or in the industrial business around the health sector, here we are!
Emergency Live will show you every week some of the most attractive position in Europe about EMS and rescue activities. Are you dreaming of operating as a paramedic Zermatt? Would you like to see every day the beautiful heritages of Rome driving an ambulance? (No, really, you don't know what it is driving an ambulance in Rome!)
Well, we show you the TOP 5 job position you can reach directly with our links!
LOCATION – JORDAN
Grant Management at Jordan Paramedic Society
JPS is a not-for-profit, NGO founded in Jordan in 2012 on the basis of serving, supporting, and motivating the surrounding community and the MENA region. JPS aims to provide high-quality healthcare to the disadvantaged and the vulnerable as well as spread awareness of healthy living and disease prevention. To qualify for this position, you will need:
Qualifications
Bachelor's Degree required; Master's Degree is a plus, in Medical field with medical background or any related field.
Relevant Experience
For Master degree holders, 2 years of in-hospital experience is required, and 5 years for Bachelor degree holders.
Skills
Advanced writing skills.
Fluent in Arabic and English.
If you have the qualification needed, please fill the application available at the link below and upload copy of your CV, copy of your personal identification, copy of collage certification, copy of valid practice license, copy JMA Registration Certificate and copy of other certification.
LOCATION: ITALY (EUROPE) – PARMA
Junior Business Development Manager (Spencer)
We are looking for an ambitious and energetic Business Development Manager to help us expand our clientele. You will be the front of the company and will have the dedication to create and apply an effective sales strategy.
The goal is to drive sustainable financial growth through boosting sales and forging strong relationships with clients.
Responsibilities: Develop a growth strategy focused both on financial gain and customer satisfaction, Conduct research to identify new markets and customer needs,Arrange business meetings with prospective clients,Promote the company's products/services addressing or predicting clients' objectives, provide trustworthy feedback and after-sales support, Build long-term relationships with new and existing customers, Develop entry-level staff into valuable salespeople
Requirements: Proven working experience as a business development manager, sales executive or a relevant role, Proven sales track record, Proficiency in MS Office, Market knowledge, Communication and negotiation skills, Time management and planning skills.
LOCATION: SALFORD QUAYS (MANCHESTER, UK)
HealthLine Paramedic Advisor – Telephone based role
Initially fixed term contract for 1 year
Starting from £26k depending on experience
Part Time – 20 hours per week. No Nights. 

Are you an experienced Paramedic looking for a new challenge?
Do you want to use your clinical knowledge and decision-making skills in a new environment?

A bit about us

Bupa is one of the most well-known and respected healthcare businesses in the world because what we do matters. From our contact centres to our care homes; health and dental centres to our state of the art hospitals across all four corners of the globe, every part of our operations are dedicated to our purpose of helping people live longer, healthier, happier lives.  We pride ourselves on working with brilliant people who put our customers at the heart of everything they do.

About the area you'll be working in

We provide a range of health insurance options which can give customers access to diagnosis, treatment and specialist support services.  The benefits available to our customers include; access to Bupa-approved consultants, breakthrough treatment and drugs, our 24/7 Anytime HealthLine and cancer cover that comes with the Bupa cancer promise.

What you'll be doing 

Bupa Anytime HealthLine is accessible 24/7, 365 days per year offering general medical, symptom, diagnosis and health advice to our callers. You'll be providing clinical support, education and guidance to our customers including access to appropriate treatment. Giving you time to have a quality conversation and to care for your patients, where you can share accurate, research-based and evidence-based health information.

What's a typical day?

This is a varied and interesting role, allowing you to utilise and develop your clinical and communication skills. You'll provide support, guidance and information to a variety of clients and services. You will be supported in your development by regular performance appraisals and in-house training. You'll be joining an established nursing team and will be supported by your peers and colleagues to deliver high-quality clinical care following best clinical practice.
Our goal is to deliver a high quality, patient-focused, safe and reliable service

Who we are looking for?

Qualified Paramedic with post qualification experience and registered with the HCPC
Evidence of ongoing clinical professional development
Demonstrate a high level of clinical knowledge
Excellent verbal, non-verbal and written communication skills
Ability to make decisions based on facts and information available
Analytical and problem-solving skills
Excellent time management skills
LOCATION: JOHANNESBURG (SOUTH AFRICA)
Basic Ambulance Assistant
Basic Ambulance Assistant (BAA) wanted urgently, Typical duties of the job include, driving and staffing ambulances and other emergency vehicles, responding to emergency calls, assessing patients, providing emergency treatment and making diagnoses, monitoring and administering medication, pain relief and intravenous infusions, dressing wounds/injuries, using specialist equipment including ventilators and defibrillators, transporting patients to hospital and continuing to provide treatment while in transit, providing hospital staff with patient information including condition and treatment, helping provide patient care in hospitals and other medical facilities, communicating effectively with patients and their relatives/friends, teaching and training members of the public to use first aid techniques correctly, 24-hour shift work (including weekends) is usually a standard requirement of the job. For details to apply attached your CV and we shall get back to you.

Requirements
Minumun level of education: Grade 12 /N4 (Matric)
Language(s): English ,
Availability for travel: No
Availability for change of residence: No
LOCATION: FRANCE
Ambulancier
We are regularly looking for all of our agencies, Ambulance Attendants who have a State Ambulance Certificate or a certificate of Auxiliary Ambulance training.

The paramedic will be responsible for performing all assignments assigned to his post, transporting patients, emergency missions and all related administrative tasks.

Beginners are accepted and will benefit from an internal support by a company tutor to facilitate its integration.

The values of respect, quality of service and professionalism are essential to integrate our company.