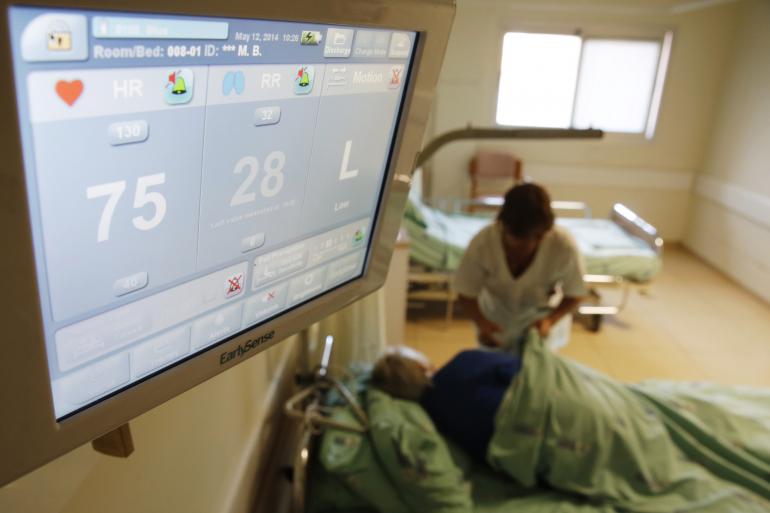 CES, the wearable tech will change 2015 healthcare
In 2014, wearable devices became the rage, many collecting data on everything from calories burned to hours slept to blood pressure. In 2015, technology companies and health care providers are looking to put that information to good use.
With hundreds of wearable devices and connected health tools on the market, users can track almost any aspect of their health without even having to think about it. One thing the tools haven't done: eliminate the need to visit a doctor's office for a professional opinion. But a number of companies showcasing at next week's International Consumer Electronics Show in Las Vegas are looking to change that.
For example: Grandcare Systems, a health-monitoring software firm founded in 2006, uses connected health technology to monitor patients remotely to reduce the need for admission to a hospital.
The trade show — the world's largest — expects 150,000 attendees this year, and while sales of consumer electronics grew only 2 percent in 2014, wearables and fitness devices are a small but booming category, one expected to get a lot bigger when Apple releases the Apple Watch next spring.
"It's a trend upward," Consumer Electronics Association president Gary Shapiro said. "There's a lot of things happening at the same time. There's a shortage of doctors, a lot of focus on the new health care law, and people are focusing on healthy lifestyles."
Vendors have responded to the demand, with a 35 percent increase of biotech and health companies participating in 2015 CES, compared with last year, Shapiro said. From health care to new wearables, here's what to expect:
Digital Health Care
Wearables dominated the headlines last year, enabling users to track their heart rates and other aspects of their health. While they're expected to be out in full force this year, the clinical use of those technologies will also be a big focus at CES. And as more wearables and monitoring devices become connected to the Web, doctors and health facilities are looking for new ways to remotely track their patients' vitals.
With Medicare rules expanding in 2015 to provide doctors with some reimbursement for the remote monitoring of patients, the use of wireless health-monitoring tools is expected to be a $5 billion industry by 2020, according to iData Research.

Health care providers such as the Mayo Clinic have made some progress integrating technologies such as Apple Health into their day-to-day operations, while Duke and Stanford are working on their own trials with connected health tech.
Fitness
The wearable devices market, which saw 19 million devices in 2014, is expected to grow to more than 70 million devices by 2018, according to estimates from Juniper Research. And this year, there's no shortage of new devices as users look to keep a closer eye on their health.
Wearable tech for the active lifestyle is expanding from beyond the wrist in 2015. You can expect to see a slew of new devices and even clothing, such as OMsignal's biometric shirt, which can track heart rate, calorie burn, steps, breathing and other fitness measurements, and the SMS Biosport in-ear headphones, which can track heart rate through the earpiece.
But that doesn't mean the wrist-worn devices will disappear. While the Apple Watch has yet to debut in stores, CES vendors are gearing up to compete, such as FitBit's line of trackers and the HealBe GoBe, which measures calorie intake through your skin.
Apps and More Apps
As wearables continue to do more, all that data collected still needs to go somewhere. While the introduction of the Apple Health and Google Fit health data platforms were aimed at solving that problem, they also had the side effect of spurring increased competition in the mobile health app market.
So if you're looking for a health app to suit your lifestyle, chances are there's something available to fit your needs. Some of the apps you can expect to see at CES include Fitnet Script, which connects fitness trainers to clients through a mobile app, and Myfuelup, which generates diet and nutrition advice based on individual body types.