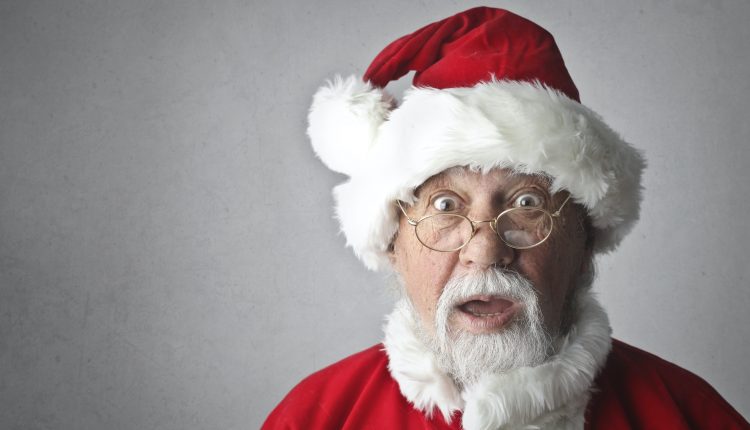 What if Ebenezer Scrooge suffered from Christmas Blues ?
Let's talk about Christmas Blues . Ebenezer Scrooge, a miserly old London banker who hates Christmas because for him it's just a break from working, where he can't make any money, at least apparently, is the main character in Charles Dickens' novel A Christmas Carol (1843)
But what if Mr Scrooge was suffering from the so-called Christmas Blues?
Psychologists and psychotherapists know that the festive season can bring with it stress and nervousness.
For some people, however, the stresses of the festive season can turn into full-blown Christmas depression syndrome.
A sadness, Christmas depression syndrome or also known as Christmas blues, is distinct from seasonal affective disorder.
Unlike seasonal affective disorder, Christmas blues or Christmas depression is directly linked to the festive period: a real "tour de force" of social conventions and "obligatory" celebrations that, for some, brings with it anxiety, insomnia, crying fits, negative thoughts, anhedonia.
This syndrome often only aggravates an already existing form of depression.
DEPRESSION SYNDROME "CHRISTMAS BLUES", SOME DATA
The existence of this syndrome has been ascertained by Eurodap (European Panic Attack Disorder Association), an association whose main aim is to promote public awareness of Panic Attack Disorder (PAD) and various psychological pathologies through monitoring, prevention and treatment activities.
A latest study surveyed 1100 people between the ages of 20 and 60 and revealed worrying numbers in our country: 70 per cent of people live the Christmas season without any kind of enthusiasm, lacking any positive expectations and dominated by anxiety.
There are also very serious cases in which everything connected with the festive season causes the individual to have very strong panic attacks and paranoia, which leads him or her to isolate themselves for the duration of the festivities.
Dr Paola Vinciguerra, psychotherapist and president of Eurodap, explained this phenomenon as follows: 'In general, Italians are very stressed, it's a fact.
The stress we are accumulating is a serious threat to our mood and our health; it has been statistically found that during the Christmas period requests for psychological help increase because, for people who are already suffering, depressive and anxious thoughts become more acute.
The festive, cheerful and family atmosphere is not always experienced in a joyful spirit, and people often have to deal with inner feelings of sadness and loneliness, anxiety and a sense of suffocation.
These are the emotional responses to a climate of forced and imposed happiness, and in the worst cases, to a trauma that has not been properly addressed and treated'.
SYMPTOMS FOUND IN "CHRISTMAS BLUES" DEPRESSION SYNDROME
The characteristic traits manifested by people suffering from this disorder during the Christmas period can be listed as follows
anxiety and anxious states
sense of guilt and anxiety;
headaches;
lack of appetite;
need to isolate oneself from the rest of the world in a reactive introspection.
Some people tend to feel guilty for not sharing the positive feelings that other people have.
POSSIBLE CAUSES OF DEPRESSIVE CHRISTMAS SYNDROME

The causes of Christmas syndrome can be really manifold, starting from daylight saving time (the reduction of daylight hours, short days, darkness, cold and humidity, affect some of the mechanisms related to the production of serotonin, the so-called "feel-good hormone"), to the change of diet during the holidays, the forced participation in events with friends and family that could reactivate old memories and tensions.
Not only that, but also the fact of starting a new year, with balances and evaluations that often involve the feeling of not having done enough during the past twelve months, could generate strong anxiety and fear for the future.
THE CURE FOR "CHRISTMAS BLUES" SYNDROME
Opening up to others, sharing your hesitations with loved ones, accepting yourself and your limitations is one of the first steps in dealing with the depressive Christmas syndrome.
Closing yourself off and trying to "escape" Christmas will only increase anxiety and stress.
Each person knows his or her own weak points and can equip himself or herself to prevent moments of discomfort.
However, if the discomfort should prove to be important, it is a good idea to consider consulting a psychologist, taking into account the fact that this could be a good opportunity to better question ourselves on the origin of these emotions, thus acquiring information to better manage future situations.
Article written by Dr Letizia Ciabattoni
Read Also:
The Florence Syndrome, Better Known As Stendhal Syndrome
Stockholm Syndrome: When The Victim Sides With The Perpetrator
Placebo And Nocebo Effects: When The Mind Influences The Effects Of Drugs
Jerusalem Syndrome: Who It Affects And What It Consists Of
Notre-Dame De Paris Syndrome Spreading Especially Among Japanese Tourists
Lima Syndrome: When Kidnappers Remain Emotionally Attached To Their Captors
Source:
https://www.stateofmind.it/2017/12/christmas-blues-depressione-natalizia/
https://psicopatologia.eu/effetti-collaterali-natale-ansia/
Sansone R.A., Sansone L.A., The Christmas effect on psychopathology, Innov Clin Neuroscienze, 2011;
American Psychiatric Association (2013a). Diagnostic and Statistical Manual of Mental Disorders, Fifth Edition (DSM-Washington, D.C.: APA (trad. it.: DSM-5. Manuale diagnostico e statistico dei disturbi mentali. Quinta edizione. Milano: Raffaello Cortina, 2014).