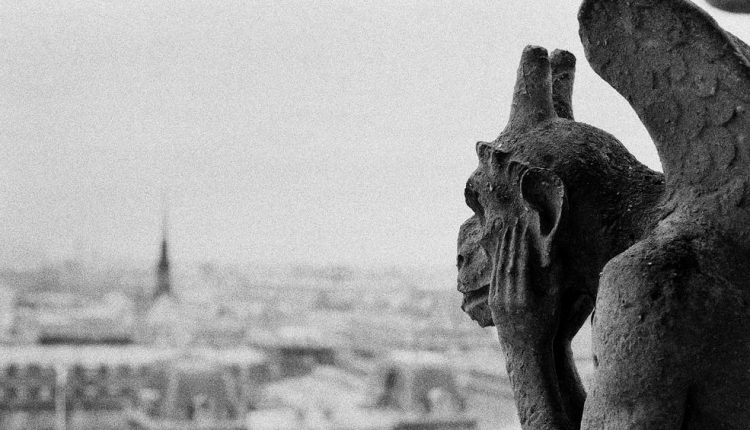 Notre-Dame de Paris syndrome spreading especially among Japanese tourists
Paris syndrome, also known as Notre Dame syndrome, particularly affects Japanese tourists with symptoms similar to those of Stendhal syndrome
This is a rare psychosomatic condition that particularly affects Japanese tourists visiting the French capital.
It is not a syndrome indexed in the DSM.
Paris syndrome was identified in 1986 by a psychiatrist named Hiroaki Ota while working in France
Although suffering from it, mostly people of Japanese or Asian origin, it can also occur in travellers from other parts of the world, especially those whose culture is very different from that of Paris.
For the most part, those suffering from the Paris Syndrome are women over 30.
Research carried out by psychiatrists at the Hôtel-Dieu, and in particular by psychiatrist Youcef Mahmoudia, suggests that tourists suffering from this syndrome, whose symptoms are similar to those found in Stendhal's syndrome, experience a discomfort arising from the difference between the idealised vision of the French capital that they had developed at home, an idealisation constructed by television and cinema, and the actual vision of which they become aware during their stay in the city.
The cause lies in the discomfort resulting from the difference between the idealised Paris and the actual vision of the capital during their stay (crowded metro, chaos, dirty streets, inhabitants who are anything but elegant and polite).
PARIS SYNDROME, THE SYMPTOMS
The effects of this disparity between the idealised city and the real one manifest themselves in a disorder that, depending on the case, ranges from dizziness to a sense of disappointment, to states of anxiety, cold sweats, hallucinations, depression and persecution mania, irritability, the possibility of cardiac arrest and persecution mania.
Such is the impact of culture shock that they are traumatised and even need medical assistance.
THE CAUSES OF PARIS SYNDROME
The main cause of this disorder, as mentioned above, is the idealisation of or excessive admiration for the city of Paris and the consequent failure to fulfil expectations of it.
In addition to this, there may be several other factors, including cultural differences, language, fatigue and particular difficulties in adapting to new and unexpected situations.
These aspects can radically affect the experience of anyone who undertakes a trip to Paris (but not only) and can lead to the onset of the disease.
DATA
A disorder that, as we have said, predominantly affects oriental people, particularly the Japanese.

According to an article entitled 'Les Japonais en voyage pathologique à Paris: un modèle original de prise en charge transculturelle', 63 Japanese tourists were affected by the disease between 1988 and 2004. Both men and women and of all ages, particularly between 20 and 65.
Although the percentage is not particularly high, it is present and constant, so much so that it has alarmed the authorities.
The Japanese embassy in Paris has even set up a 24-hour telephone line to provide psychological support to those affected.
In almost all cases, the only possible remedy to return to normality seems to be an immediate return home.
Something similar can happen with other important and famous cities.
The example that most resembles what happened in Paris is New York, since in the movies we see the Brooklyn Bridge, Central Park and the snowy streets at Christmas, but when we arrive, another reality receives us.
Article written by Dr Letizia Ciabattoni
Read Also:
The Florence Syndrome, Better Known As Stendhal Syndrome
Stockholm Syndrome: When The Victim Sides With The Perpetrator
Placebo And Nocebo Effects: When The Mind Influences The Effects Of Drugs
Jerusalem Syndrome: Who It Affects And What It Consists Of
Source:
Philippe Adam, Le Syndrome de Paris, Inventar / Invention, 2005
Viala; H. Ota; M.N. Vacheron: P. Martin: F. Caroli, Les japonais en voyage pathologique à Paris: un modèle original de prise en charge transculturelle, in Nervure de journal Psychiatrie, n. 5, 2004, pp. 31-34.
Harumi Befu; Sylvie Guichard-Anguis, Globalizing Japan: Ethnography of the Japanese Presence in Asia, Europe and America, Routledge, 2001.
https://www.ilpost.it/2020/11/13/lo-snobismo-di-parigi-non-e-un-cliche/