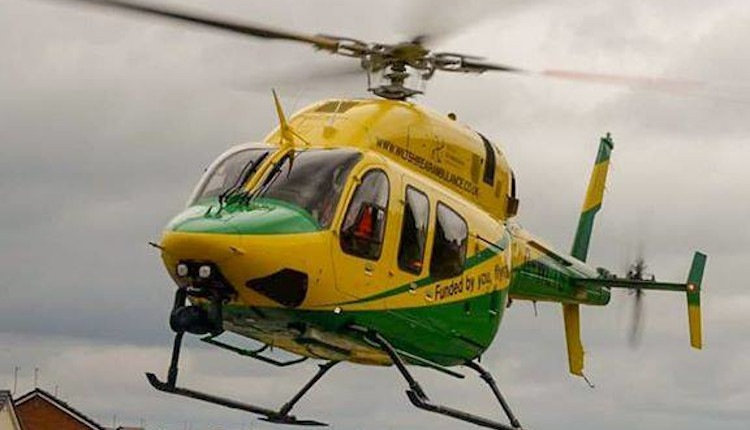 UK, laser attack against air ambulance: it happened twice this year
A helicopter of the Wiltshire Air Ambulance has been hit by a laser light while the medical crew was getting back at the base. It happened Saturday evening.
It is the second time this year, declared a spokesman from the service, that someone on the ground targets a helicopter of the Wiltshire Air Ambulance with shining laser light.
Laser light targets air ambulance: the case
The laser attack happened over Corsham, in Wiltshire, as a Wiltshire Air Ambulance helicopter was returning to its base in Semington. This time, it allegedly provoked no problems. But after the first attack, in February, the helicopter was impeded to land. Such action is highly irresponsible and it puts at risk the entire personnel on the helicopter.
Helicopter targeted by a laser light: what happened in February?
The helicopter HM22 has to land at Hardenhuish School in the evening when a green laser light was targeting it. It came from a nearby residential area. A laser flashing light can actually damage the pilots' eyes. It could turn out to have more serious consequences.
The Wiltshire Police declared that using a shining laser towards an aircraft is a criminal offence. Now, they are carrying out investigations.
READ ALSO