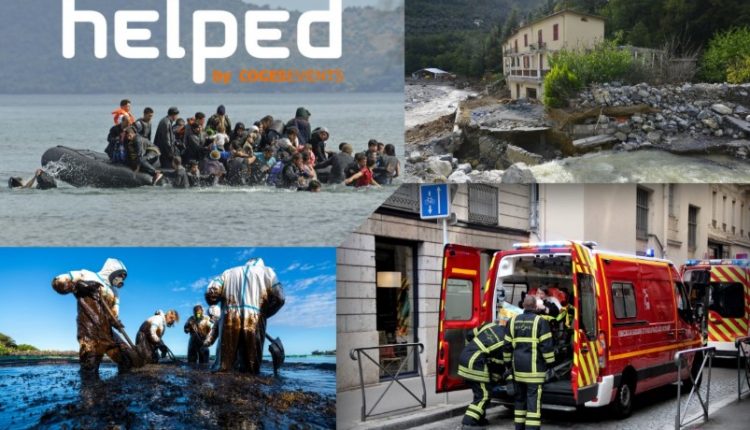 Eurosatory, the French defence and security trade fair, returns
From 13 to 17 June, Eurosatory, the important international trade fair dedicated to defence and land and air security, returns to Paris
Back in Paris after four years, from 13 to 17 June, the Eurosatory trade fair dedicated to the world of defence and security in the land and air-to-ground fields
Currently number 1 in the world in its category, the French fair brings together every two years all the world's professionals responsible for the defence and security sectors.
Eurosatory, which was cancelled two years ago due to the Covid emergency and therefore postponed to 2022, was first held in 1967 and, from time to time, has seen a significant increase in the number of participants, both on the exhibitor and visitor sides.
1800 exhibitors, 57,000 visitors, more than 400 vehicles on display and 700 journalists attend the event, which this year has already achieved considerable success.
The fair, an essential event for industry professionals, presents a genuine defence and security industry to the vast majority of countries.
Eurosatory brings together not only manufacturers, but also official delegations from over a hundred countries, VIP experts, operational users, purchasing managers, design offices, researchers, investors and journalists who follow defence and security issues.
Numerous live demonstrations are set to liven up the meeting: exhibitors will demonstrate the use of drones, robots and armoured vehicles.
In addition to the exhibitors' dynamic demonstrations, there will be demonstrations by armed forces or security departments throughout the week highlighting the operational personnel's mastery of the technologies developed by the manufacturers.
And, as a world premiere, also in the dynamic demonstration area, visitors will be able to enjoy the immersive experience of the first integrated global crisis management demonstrator HELPED* by COGES Events.
HELPED is a French global proposal to help the population in response to all types of disasters and conflicts.

Eurosatory is an international showcase not only to exhibit its products, but also to demonstrate the technology and innovation of its new tools
In fact, the fair starts in a completely different context than four years ago.
Global warming, a return to armed conflict, as well as the Russia-Ukraine war and the digital revolution are elements that affect all sectors, including defence and security, and which cannot, therefore, be overlooked.
For this reason, Eurosatory is now ready to go with a lot of news
In order to meet the climate crisis and the digital future, the fair will present a large number of full-scale equipment and systems during these days.
More than 110 lectures will take place during the event to respond to and reflect the current situation and geo-political settings.

Moreover, in line with the idea of innovation that the fair wants to pursue, Eurosatory LAB will welcome and present, from 13 to 17 June, 80 new start-ups that will showcase the solutions developed in defence and security.
An event where the protagonists will be not only defence and land and air security, but also innovation, technology and the global future.
Read Also:
Emergency Live Even More…Live: Download The New Free App Of Your Newspaper For IOS And Android
RLSS UK Deploys Innovative Technologies And The Use Of Drones To Support Water Rescues / VIDEO
AiRMOUR Helps European Cities With Healthcare Drones (EMS Drones)
RT Introduces New ELTA Made Payload At Eurosatory 2016
EUROSATORY – STENTOR Acoustic Hailing Devices Launch Globally
Falck Sets Up New Development Unit: Drones, AI And Ecological Transformation In The Future
Drowning Prevention And Water Rescue: The Rip Current
War In Ukraine, Draganfly's Drones Will Bring Medical Supplies To Unreachable Areas
Nigeria: Delivery Of Drugs And Medical Supplies To Be Carried Out Using Zipline Drones
Eurosatory 2018 – Epsilor And Kissling Service Show Epsilor's 6T NATO Battery On A Mercedes-Benz Command Vehicle
Live From Eurosatory 2018 – Get A Look To The Gallery And The Program!
Eurosatory 2018: RT LTA Exposes The New Capability That Will Allow All SkyStar Aerostat Systems To Transmit Live Stream Video From The Aerostat To Anywhere In The World
India, ICMR Publishes Medical Drone Guidelines
Source: