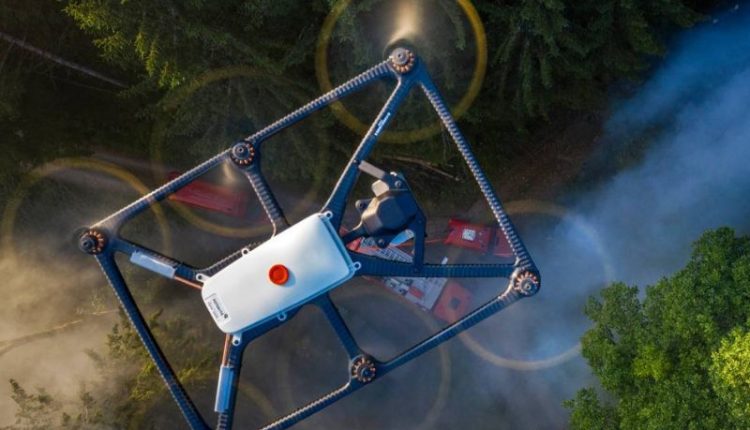 Fotokite Sigma at IEDO 2022: Transport Case and Rooftop Box
Fotokite will be the Bronze Sponsor at IEDO 2022, the drone conference to be held in Paris on 12th and 13th December 2022
The company will present two different configurations of the Fotokite Sigma drone, available for demonstration: Transport Case and the Rooftop Box.
The systems developed by Fotokite are particularly useful for public safety teams and firefighters
TECHNOLOGICAL INNOVATION AT THE SERVICE OF FIRE BRIGADES AND CIVIL PROTECTION OPERATORS: DISCOVER THE IMPORTANCE OF DRONES AT THE FOTOKITE BOOTH
In emergency situations it is very important to be able to make critical decisions immediately.
Fotokite Sigma, provides rescuers with thermal images in real time, allowing for timely the management of complex emergency situations.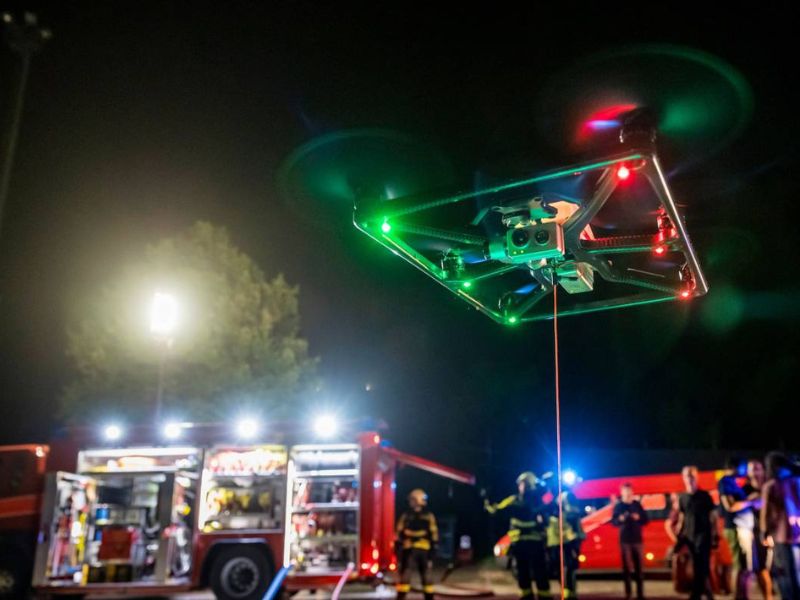 Fotokite Sigma system is able to fly autonomously for over 24 hours without any active piloting, allowing rescuers to focus entirely on their mission.
4G modem allows for remote streaming of live video to the control room or other remote locations.
Let's look at the advantages offered by the two configurations of Fotokite Sigma
The new Rooftop Box configuration by Fotokite can integrate directly on to the roof of a Command Unit, SUV or a Fire Vehicle.
The Rooftop Box configuration enables rapid and effortless deployment of thermal and low-light video intelligence during the first critical seconds, minutes, and hours of a response.
This provides unprecedented size-up capabilities with a bird's-eye view of the incident within 15 seconds of arriving on scene.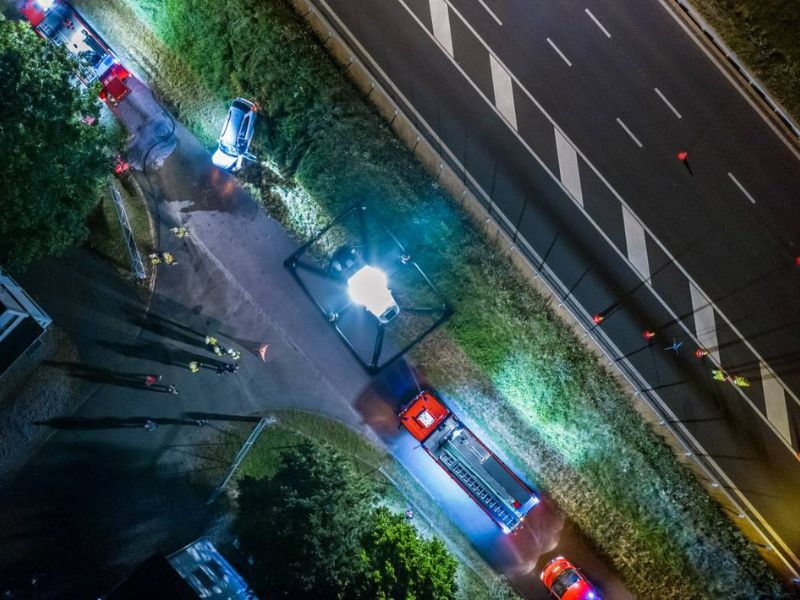 Now let's take a look at the Transport Case configuration.
This compact and portable solution allows the use of the Fotokite Sigma interchangeably between vehicles or teams and provides incident response scene positioning flexibility when setting up the system.
This portable solution allows for more precise, closer positioning of the unit nearer to the incident with a setup time of approximately 2 minutes.
Fotokite Sigma systems save team resources by launching, flying and landing all at the push of a button

Fotokites have a weatherproof IP55 rating and are regularly used by first responders in harsh weather conditions such as wind, snow or rain.
The reinforced, load-rated, ultra-thin tether that connects the kite to the ground station acts as an interference-free data connection and power source to fly the system for over 24 hours on the go.
Fotokite equips first responder teams with an autonomous vehicle-integrated aerial camera system, directly available from the vehicle without the need for active piloting.
Fotokite Sigma and its configurations are built with numerous safety redundancy features, such as high-wind detection and stabilization capabilities, back-up autopilot and power systems, a lightweight fully carbon fiber frame, and GPS independence.
These features make the system a safer and lower training threshold alternative for departments to gain aerial intelligence at their emergency scenes.
Reliability, durability and safety are key aspects of every Fotokite Sigma system.
Read Also:
Emergency Live Even More…Live: Download The New Free App Of Your Newspaper For IOS And Android
Fotokite Tethered Drones: A Synonym Of Safety For Big Events
Fotokite At The Service Of Firefighters And Security: The Drone System Is In Emergency Expo
Fotokite Flies At Interschutz: Here Is What You Will Find In Hall 26, Stand E42
Drones And Firefighters: Fotokite Partners With ITURRI Group To Bring Easy Aerial Situational Awareness To Firefighters In Spain And Portugal
UK / Queen Elizabeth's Funeral, Security Comes From The Sky: Helicopters And Drones Keep Watch From Above
Robotic Technologies In Forest Firefighting: Study On Drone Swarms For Fire Brigade Efficiency And Safety
Source: