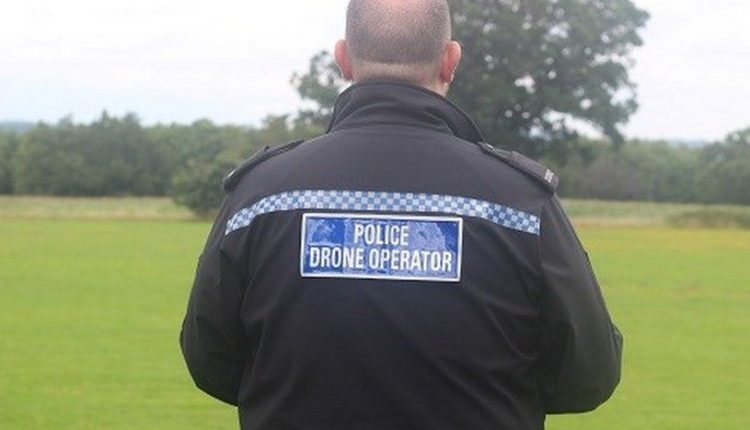 UK / Queen Elizabeth's funeral, security comes from the sky: helicopters and drones keep watch from above
UK – Drones and new technologies have contributed significantly to ensuring the security of a funeral, that of Queen Elizabeth, which represents a page in history, as well as a moment of collective mourning
Security in London, an impenetrable ring around the city
For the funeral that took place today, but also for the management of the flow of people over the past few days (400,000 to pay homage to the body alone), the deployment of forces was important: we are talking about 10,000 police officers and 1,500 soldiers.
UK / Coordination of interventions, drone and helicopter security
TECHNOLOGICAL INNOVATION AT THE SERVICE OF FIRE BRIGADES AND CIVIL PROTECTION OPERATORS: DISCOVER THE IMPORTANCE OF DRONES AT THE FOTOKITE BOOTH
In addition to the 500 crowned heads and hundreds of heads of state who flocked to Westminster Abbey, an important number of helicopters and drones used for closed-circuit surveillance ensured public peace and quiet.
The number was not specified, but given the significance of the event, it is likely that it was also record-breaking.
Coordination from the air would have been essential in the event of a need to coordinate operations, but fortunately everything went off without a hitch.
Drones are known to be used in major operations in the UK, and in London, facial recognition software was even used for the first time.

Read Also:
Emergency Live Even More…Live: Download The New Free App Of Your Newspaper For IOS And Android
Fotokite Tethered Drones: A Synonym Of Safety For Big Events
Mozambique, UN Project To Use Drones For Post-Disaster Search And Rescue

Italy / SEUAM, The Drone For Transporting Drugs And Defibrillators, Starts Testing In October
Botswana, Drones To Deliver Essential And Emergency Medical Supplies
UK, Tests Complete: Tethered Drones To Aid Rescuers For Full View Of Scenarios
Ivory Coast, Medical Supplies To Over 1,000 Health Facilities Thanks To Zipline Drones
Nigeria: Delivery Of Drugs And Medical Supplies To Be Carried Out Using Zipline Drones
Drones That Save Lives: Uganda Breaks Down Geographical Barriers Thanks To New Technology
Fotokite Flies At Interschutz: Here Is What You Will Find In Hall 26, Stand E42
Drones And Firefighters: Fotokite Partners With ITURRI Group To Bring Easy Aerial Situational Awareness To Firefighters In Spain And Portugal
Robotic Technologies In Forest Firefighting: Study On Drone Swarms For Fire Brigade Efficiency And Safety
Firefighting Drone: The New Intelligent Aerial Firefighting Solution
Ambular, The New Flying Ambulance Project For Emergency Medical Missions
Firefighting Drones, Fire Drill In A High-Rise Building Of The Laixi Fire Department (Qingdao, China)
Fotokite At The Service Of Firefighters And Security: The Drone System Is In Emergency Expo
Source: