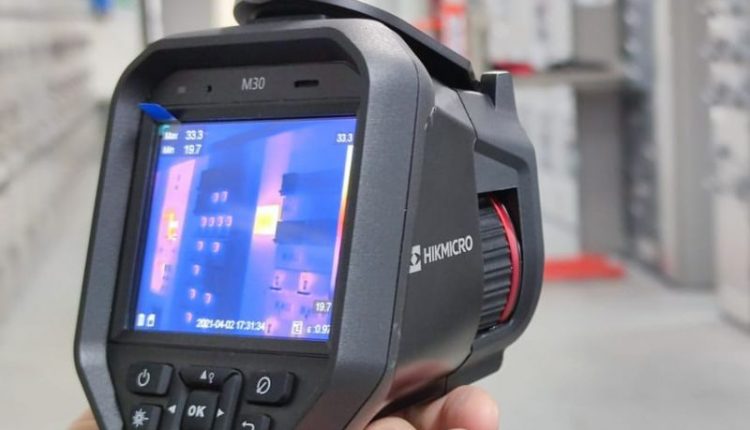 HIKMICRO thermography: ensure your safety, find potential risks
HIKMICRO thermography reduces fire risk and supports company safety
We have already talked about it, and we reiterate it: there are many areas of use of thermal imaging cameras.
Thermography has become a fundamental tool for the Civil Protection, the safety of companies and workers and firefighters.
THERMAL IMAGING CAMERAS: VISIT THE HIKMICRO BOOTH AT EMERGENCY EXPO
In fact, by offering visibility even in situations of darkness through temperature checking, it makes it possible to trace missing people during emergencies, detect, prevent and reduce the risk of fires and safeguard the safety of workers.
And the HIKMICRO Company knows this well, so that there are several areas of application to which its thermographic products are addressed
From security/safety, as well as fire prevention and fire detection, to Outdoor, up to electrical systems.
An area, the latter, in which HIKMICRO supplies devices for carrying out thermographic surveys with extended measurement ranges and high levels of precision, useful for monitoring electrical components, datacenters, energy inspections.
But what exactly does the activity of HIKMICRO thermal imaging cameras consist of and what are its benefits in this area?
Thermographic analysis consists in the detection of infrared radiation emitted by a body through a thermal camera.
This activity allows to know the different surface temperatures of the components and to predict any anomalies and malfunctions of the electrical systems.
In addition, it allows to identify the presence of excessive dissipation to improve the efficiency of the system.
In Italy, the thermal survey initially spread thanks to incentive mechanisms (mainly widespread in the industrial, logistics and large-scale distribution sectors), including by private insurance companies, which applied a discount on the fire policy.
For some years, INAIL has also been rewarding companies that periodically carry out a thermographic analysis in the context of electricity risk, reducing the insurance premium by up to 28% depending on the size of the company.
To obtain the incentive, the intervention must concern parts of the system such as electrical panels, control panels and transformers.
The thermographic survey and the interpretation and evaluation of the data collected must be carried out by certified people in Levels 1 and 2 required by the UNI EN ISO 9712 standard "Non-destructive testing – Qualification and certification of personnel assigned to non-destructive testing".
Each point subject to thermographic analysis must be accompanied by photos in the visible and infrared field.
In addition to the economic benefits, the advantage of carrying out predictive, non-destructive maintenance is obvious.
In fact, not only is it possible to prevent accidents or malfunctions, but it is also possible to insert substitute analyzes for high-risk activities (electrical) or with a strong impact on the continuity of a plant service.
To meet the needs of technicians, HIKMICRO offers the thermographic E series
Able to combine simplicity and speed of detection, with accuracy ±2 ° C, over an extended range of measurable values between -20 ° C and + 550 ° C, the E series is designed for routine maintenance.
This instrument, of high sensitivity, guarantees effective and intuitive operation.
The integrated SD card, with a maximum capacity of 8GB, allows the acquisition of images and the recording of professional videos, useful for posthumous analysis on the HIKMICRO Analyzer software dedicated to the creation of reports.
As far as higher requirements are concerned, HIKMICRO has developed M-series thermal imaging cameras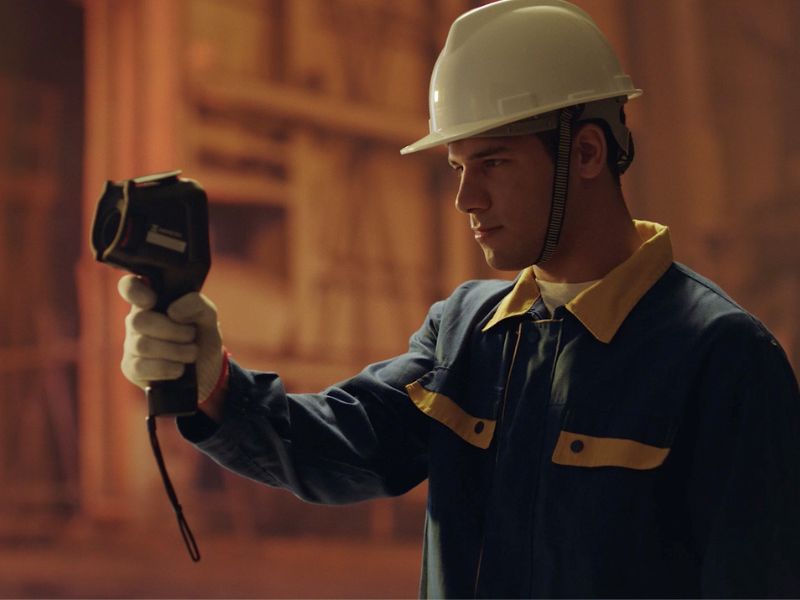 M-series integrates additional high-profile features, first of all WI-FI connectivity, which allows direct connection on a dedicated HIKMICRO Viewer app.
This allows viewing and management directly from a mobile device, as well as image collection for quick and effective sharing.
The Voice and Text message features then allow you to add voice and text messages to scanned images.
These tools facilitate content management in subsequent analysis with HIKMICRO Analyzer software dedicated to reporting.
Finally, the M series also supports a visible camera with image capture capabilities up to 8MP, a dual technology thanks to which it is possible to access the Picture in Picture functionality.

A view of the two images in the same scene and Fusion.
The M series allows the superimposition of the two images by adding the details of the visible camera to the thermal camera, thus raising the perception of the overall video quality.
Therefore, HIKMICRO thermography can also be used in Energy efficiency
HIKMICRO thermal cameras, by monitoring the working status of electrical utilities, allow you to check the operating status of primary electrical equipment.
This allows the optimization of the organization of maintenance activities and reducing the potential risk of energy expenditure.
Thermography makes it possible to monitor the working status of the photovoltaic panels in operation, highlighting possible malfunctions that significantly reduce the partial yield but also the overall yield of the system.
A plant that produces less has an impact that also affects the energy saving plan implemented by the company, or even by the private individual himself.
In fact, HIKMICRO Thermography can also be applied in home inspections
Home inspectors must find problems that are seen and unseen.
One of the major concerns in a home inspection is finding water leaks that have not revealed themselves.
Determining if there is excessive moisture and finding the source of a leak through the normal inspection process may prove impossible.
Wet building materials will tend to be colder than dry materials and a thermal camera can alert an inspector where there may be problems.
Wet insulation, framing, and drywall can be revealed, allowing potential home buyers to make an informed decision and a good investment.
Thermal imaging is also used for air leaks (air tightness), Indoor Air quality, humidity and thermal bridging.
Using a thermal camera during the build will ensure quality, reduce rework and costly callbacks.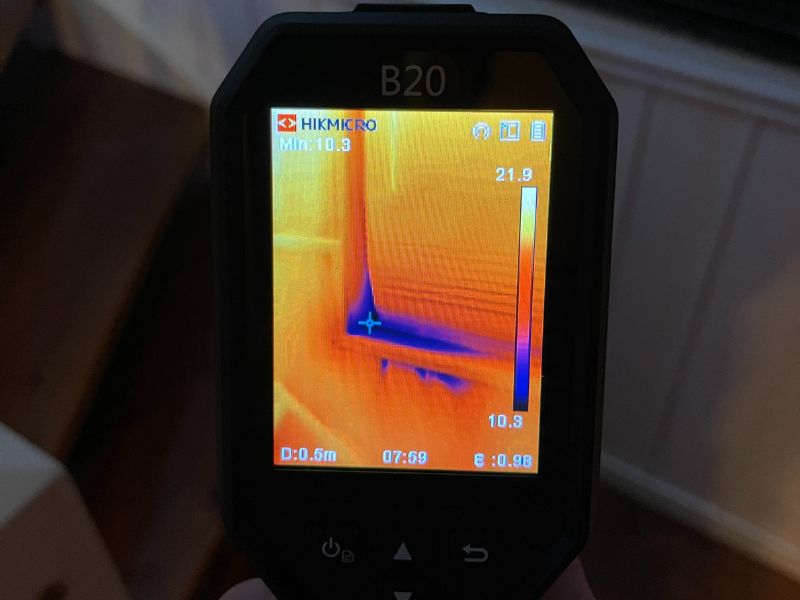 Business Continuity is a very important issue for which companies invest heavily to keep productivity at high levels.
Learn more about HIKMICRO at this link.
Read Also:
Emergency Live Even More…Live: Download The New Free App Of Your Newspaper For IOS And Android
Fire Prevention: Hikvision Presents The Automation Thermographic Line
HIKMICRO Cameras: Thermal Imaging For Public Safety And Fire Prevention
London, Raging Fire In Dagenham Industrial Estate: 80 Firefighters And 12 Fire Engines At Work
Three Dead In An Explosion And Fire At An Argentine Oil Refinery, Fire Brigade Intervention
Firefighting Drones, Fire Drill In A High-Rise Building Of The Laixi Fire Department (Qingdao, China)
Firefighters: Scotland Commissions First Electric Fire Engine
Ireland: 'Ambulance Staff May Have To Wear Stab Vests', NIAS Chief Says
Source: