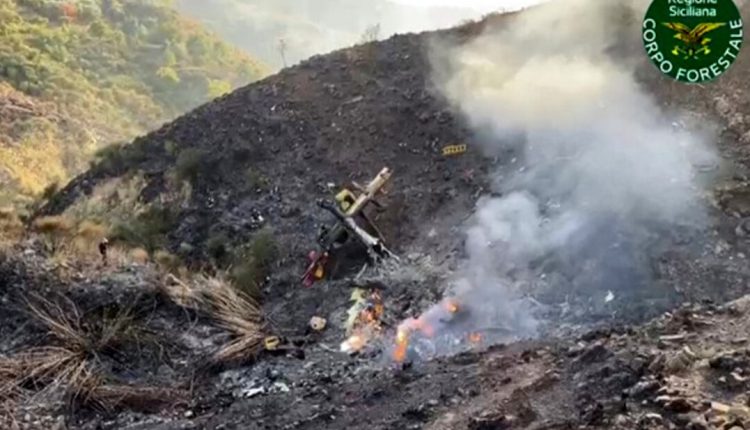 Canadair crashed in Sicily: search for pilots resumed, Babcock's condolences
Sicily: the search resumed this morning for the two pilots of the Canadair that crashed yesterday afternoon near Mount Etna
Search and rescue operations for the pilots of the Canadair that crashed in Sicily
The Catania Public Prosecutor's Office has understandably opened a file on what happened in Linguaglossa, and the investigation is being conducted by the Carabinieri of the Randazzo Company, who have been called in to shed light on the dynamics of the accident.
Meanwhile, at Mount Calcinera, the search resumed this morning for the two pilots on board Canadair 28, which crashed during fire-fighting operations.
They had been suspended last night after darkness arrived.
The fire brigade, which will also use drones, the Forestry Corps and the Regional Civil Defence are on the scene.
In a video, the plane can be seen descending and hitting its hull on the ground, then exploding.
The explosion resulted in a fire that hampered rescue workers, who will also use drones today to locate the two pilots.
Babcock on the Canadair accident in Sicily
Yesterday evening, meanwhile, the aircraft's manufacturer issued a brief note, understandably brief given the necessary time for investigations into the dynamics of the events.
"Babcock Italia – it reads – unfortunately confirms that today an accident occurred involving a Canadair aircraft during a fire-fighting mission at Linguaglossa, in the Catania area.

Babcock is assisting the local authorities in the rescue operations and our first priority is to provide support to the people involved in the accident and their families.
The causes of the accident will be fully investigated".
Read Also:
Emergency Live Even More…Live: Download The New Free App Of Your Newspaper For IOS And Android
Tragedy In Sicily, Canadair Crashes To The Ground: Two Pilots On Board Die
Fire Brigade, Two Canadairs Depart From Italy To Fight Forest Fires In Germany
Thermal Imaging: Understanding High & Low Sensitivity
Fires: 'Firehound Zero', Italy's First Solar Drone For Hunting Fires, Arrives
Robotic Technologies In Forest Firefighting: Study On Drone Swarms For Fire Brigade Efficiency And Safety
Firefighting Drones, Fire Drill In A High-Rise Building Of The Laixi Fire Department (Qingdao, China)
Source: