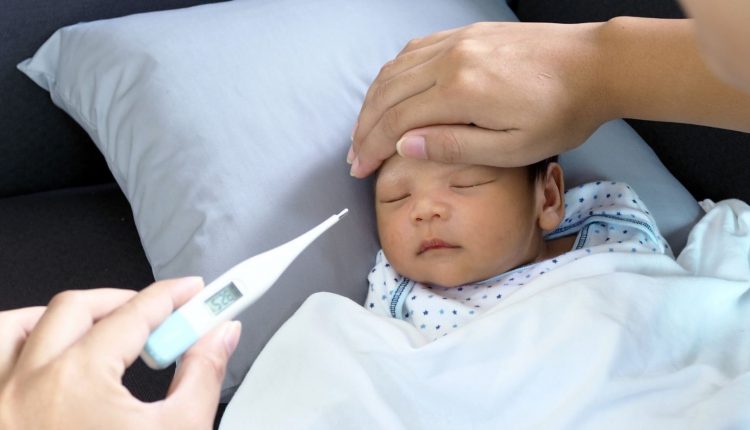 Italy: 'Syncytial virus present in 55% of the sample of children under the age of two'
In the last week in children under the age of two there is a prevalence of respiratory syncytial virus, while in the elderly who have respiratory symptoms the influenza virus prevails, which is generally declining in all age groups
This is stated in an in-depth study on data from the InfluNet/RespiVirNet collection system just published on the Influnet portal.
CHILD'S HEALTH: LEARN MORE ABOUT MEDICHILD BY VISITING THE EMERGENCY EXPO BOOTH
Italy, Health Surveillance Data on Respiratory Syncytial Virus
The data are collected by the Influnet surveillance system network, whose laboratories test samples of patients with influenza-like syndromes (Ili) characterising them for the different viruses circulating during this period.
The analysis showed, for example, that in under-two-year-olds 54.9% of the samples were positive for Rsv, 30.4% for influenza and 2.6% for Sars-CoV-2.
Very different is the proportion already between 2 and 4 years, where more than half of the samples are positive for influenza, while the 'weight of Rsv drops.
The report will be updated every week and published together with the epidemiological and virological Influnet reports on the dedicated portal.
It should be noted that the current InfluNet/RespiVirNet data collection system was originally designed to obtain information on influenza viruses circulating in a given epidemic season.
The detection of other respiratory viruses in the samples taken, which started in November 2022, is currently not carried out uniformly in all network member laboratories.
There may therefore be small distortions in the calculation of positive samples and proportions for other respiratory viruses.
Various activities concerning the data collection and analysis system are ongoing in order to continuously improve their representativeness.
Read Also
Emergency Live Even More…Live: Download The New Free App Of Your Newspaper For IOS And Android
Respiratory Syncytial Virus (RSV): How We Protect Our Children
Respiratory Syncytial Virus (RSV), 5 Tips For Parents
Infants' Syncytial Virus, Italian Paediatricians: 'Gone With Covid, But It Will Come Back'

Italy / Paediatrics: Respiratory Syncytial Virus (RSV) A Leading Cause Of Hospitalisation In The First Year Of Life
Respiratory Syncytial Virus: A Potential Role For Ibuprofen In Older Adults' Immunity To RSV
Neonatal Respiratory Distress: Factors To Take Into Account
Stress And Distress During Pregnancy: How To Protect Both Mother And Child
Respiratory Distress: What Are The Signs Of Respiratory Distress In Newborns?
Emergency Paediatrics / Neonatal Respiratory Distress Syndrome (NRDS): Causes, Risk Factors, Pathophysiology
Respiratory Distress Syndrome (ARDS): Therapy, Mechanical Ventilation, Monitoring
Bronchiolitis: Symptoms, Diagnosis, Treatment
Chest Pain In Children: How To Assess It, What Causes It
Bronchoscopy: Ambu Set New Standards For Single-Use Endoscope
Bronchiolitis In Paediatric Age: The Respiratory Syncytial Virus (RSV)
Respiratory Syncytial Virus (RSV), Boom In Children Admitted To US Hospitals
RSV (Respiratory Syncytial Virus) Surge Serves As Reminder For Proper Airway Management In Children
Respiratory Distress: What Are The Signs Of Respiratory Distress In Newborns?
Seizures In The Neonate: An Emergency That Needs To Be Addressed
First Aid And Medical Intervention In Epileptic Seizures: Convulsive Emergencies
Source