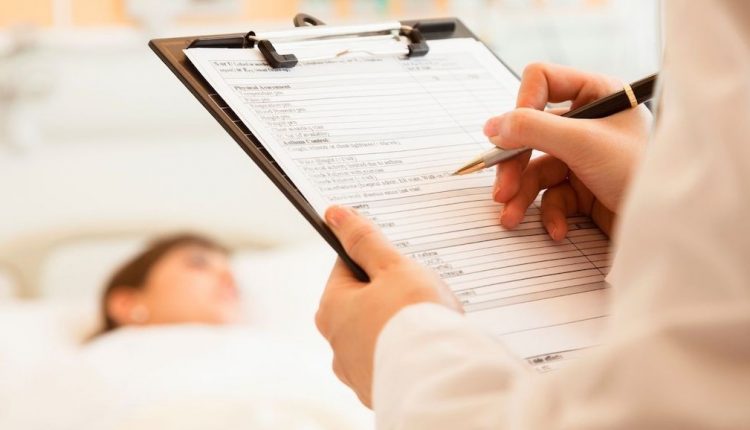 Respiratory syncytial virus (RSV), boom in children admitted to US hospitals
Health officials say they have never seen such a high number of cases of Respiratory Syncytial Virus (RSV), calling it "exceptionally overwhelming"
Children's hospitals in the United States are witnessing a wave of respiratory syncytial virus cases that are putting a strain on their capacity.
As in the early days of the Covid-19 pandemic, some hospitals are setting up tents to accommodate more beds.
This was revealed to Al Jazeera by medical staff employed in an intensive care unit of a children's hospital in Los Angeles.
A WAVE OF 'EXCEPTIONALLY OVERWHELMING' RESPIRATORY SYNCYTIAL VIRUS CASES
One nurse said she had never seen such a high number of respiratory syncytial virus cases, calling it 'exceptionally overwhelming'.
The woman added that before the surge in cases, the intensive care unit where she works was already under pressure due to staff shortages.
The respiratory syncytial virus, or Rsv, is a common virus that is spread mainly through direct contact or coughing.
It generally causes mild symptoms but can be dangerous for young children and the elderly.
With this wave of Rsv, the nurse informed that it is difficult to maintain enough 'room to manoeuvre' for patients arriving at the emergency room with severe trauma.
She went on to say that in the past, patients with respiratory diseases made up 50 to 60 per cent of those admitted, but this year she estimated that they make up about 70 per cent.
THE APPEAL TO BIDEN, UNHEEDED AT THE MOMENT, FOR A NATIONAL EMERGENCY
Although children's hospitals and the American Academy of Pediatrics have called on the administration of US President Joe Biden to declare a national emergency to help combat the wave of hospitalisations due to respiratory illnesses in children, this has not yet happened.
In fact, a White House official replied to Nbc News that 'public health emergencies are determined based on national-level data, scientific trends, and the insights of public health experts'.
This year, seasonal influenza, respiratory syncytial virus, and other respiratory viruses are hitting young children particularly hard.
The resulting hospitalisations are putting a strain on a paediatric health care system still reeling from Covid-19.
RESPIRATORY SYNCYTIAL VIRUS OUTBREAK IN THE USA: HOSPITALS FULL, BEDS SHORTAGE, STAFF SHORTAGE
Hospitals are full, beds are scarce and staff shortages are exasperating health workers.
Low morale, mental stress and illness have in fact driven many of them to resign since the beginning of the pandemic.
Most cases of RSV and other respiratory diseases do not require hospitalization.
But when so many children are simultaneously affected by viruses, the surge can quickly overwhelm hospitals.
CHILD'S HEALTH: LEARN MORE ABOUT MEDICHILD BY VISITING THE EMERGENCY EXPO BOOTH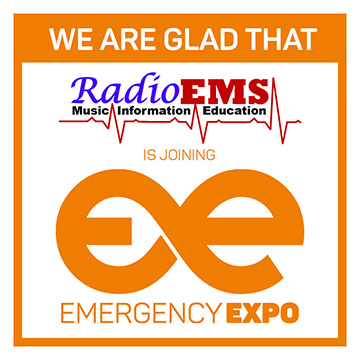 FAUCI: "SOME CHILDREN'S HOSPITALS ARE OVERPACKED"
Top US infectious disease expert Dr. Anthony Fauci told CBS that some children's hospitals were overcrowded, while Daniel Rauch, chief of pediatric hospital medicine at Tufts Medicine, said preschoolers aged two to four year olds are typically more resistant to RSV, but this year the virus is making them sicker than usual.
RESPIRATORY SYNCITIAL VIRUS, WORKING ON VACCINE FOR PREGNANT WOMEN
While there is no vaccine for RSV, Pfizer has announced it will submit one for approval to the US Food and Drug Administration later this year.
The vaccine would be given to pregnant women, who would then pass the antibodies on to their children.
Read Also:
Emergency Live Even More…Live: Download The New Free App Of Your Newspaper For IOS And Android
Respiratory Syncytial Virus (RSV): How We Protect Our Children
Respiratory Syncytial Virus (RSV), 5 Tips For Parents
Infants' Syncytial Virus, Italian Paediatricians: 'Gone With Covid, But It Will Come Back'
Italy / Paediatrics: Respiratory Syncytial Virus (RSV) A Leading Cause Of Hospitalisation In The First Year Of Life
Respiratory Syncytial Virus: A Potential Role For Ibuprofen In Older Adults' Immunity To RSV
Neonatal Respiratory Distress: Factors To Take Into Account
Stress And Distress During Pregnancy: How To Protect Both Mother And Child
Respiratory Distress: What Are The Signs Of Respiratory Distress In Newborns?
Emergency Paediatrics / Neonatal Respiratory Distress Syndrome (NRDS): Causes, Risk Factors, Pathophysiology
Respiratory Distress Syndrome (ARDS): Therapy, Mechanical Ventilation, Monitoring
Bronchiolitis: Symptoms, Diagnosis, Treatment
Chest Pain In Children: How To Assess It, What Causes It
Bronchoscopy: Ambu Set New Standards For Single-Use Endoscope
Bronchiolitis In Paediatric Age: The Respiratory Syncytial Virus (RSV)
Source: