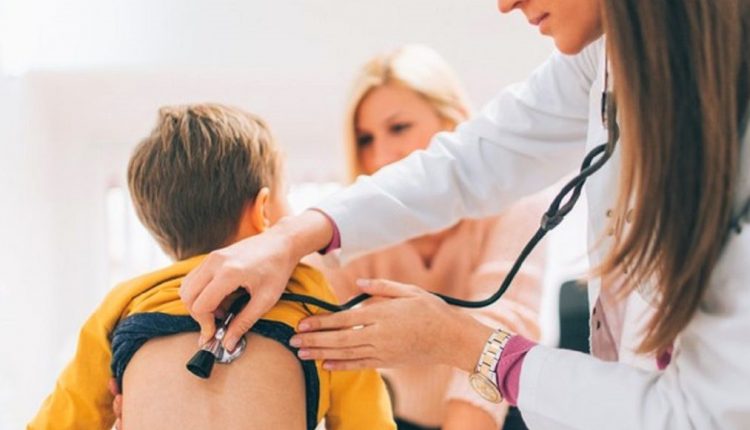 Respiratory syncytial virus (RSV), 5 tips for parents
Respiratory syncytial virus (VRS), a virus that seemed to have disappeared last year, thanks to the anti-Covid measures, and now, instead, is back to circulating strongly throughout Italy
But what is RVS?
It is a very common respiratory pathogen, capable of infecting the respiratory system of patients of any age, but mainly affects children in the first years of life.
The virus usually causes a cold (infection of the upper airways), but especially in children in the first few months of life, respiratory syncytial virus infection can reach the lower airways and lungs, causing acute bronchiolitis (an inflammation of the lower airways) or pneumonia.
HOW RVS IS TRANSMITTED
The respiratory syncytial virus is easily spread from person to person.
The infection is contracted through the mucous membranes of the nose, mouth and eyes.
When an infected person coughs or sneezes, he or she releases particles containing the virus into the air.
These particles can be inhaled, or they can be deposited in the mouth, nose or eyes.
In particular, the infection is contracted by touching infected nasal or buccal secretions with the hands and then rubbing the eyes or nose.
RVS can survive for many hours on hard surfaces such as tables, door handles, toys and cots.
Respiratory syncytial virus 'is the most common cause of respiratory tract infection in children under 2 years of age.
It is the leading cause of hospitalisation under one year of age.

In Italy, the epidemic period is between October and March, with a peak in January-February.
WHAT ARE THE SYMPTOMS OF RVS?
Symptoms of vrs are similar to those of other viral respiratory infections and are represented by rhinorrhoea, dry and coughy cough and fever (in most cases not high).
Later signs of decreased feeding and then respiratory distress may appear, usually on the 3rd-5th day of illness.
CHILD HEALTH: LEARN MORE ABOUT MEDICHILD BY VISITING THE BOOTH AT EMERGENCY EXPO
WHAT ARE THE SIGNS NOT TO BE UNDERESTIMATED IN RESPIRATORY SYNCYTIAL VIRUS?
Bronchiolitis is a dynamic disease and therefore it is important that parents are informed about the possible evolution and worsening of the clinical picture and that close monitoring is carried out with the treating paediatrician.
The warning signs that should not be underestimated and should lead to hospital evaluation are mainly: the reduction in feeding, which is the first sign that the child is worsening and is often the main cause of hospitalisation; the presence of episodes of apnoea (moments when breathing is interrupted); the appearance of respiratory difficulty: the child is breathing faster and more laboured, there are indentations in the chest and jugular (i.e. the dimple between the neck and sternum is more marked).
Read Also:
Infants' Syncytial Virus, Italian Paediatricians: 'Gone With Covid, But It Will Come Back'
Italy / Paediatrics: Respiratory Syncytial Virus (RSV) A Leading Cause Of Hospitalisation In The First Year Of Life
Paediatrics: Warning For Newborns, Respiratory Syncytial Virus (RSV) Will Be Back In Circulation
Source: