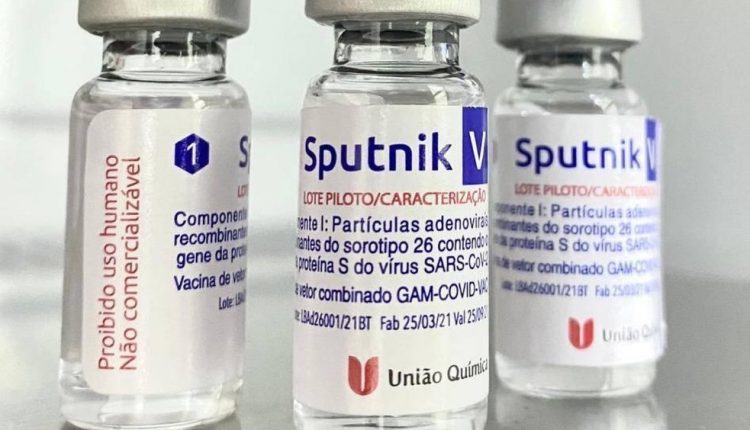 Study from Italy: 'Sputnik more effective than Pfizer against Omicron'
Sputnik and Pfizer vaccines: National Institute of Infectious Diseases clarifies that the research was carried out with its own resources and not from the Russian Investment Fund
The study conducted between Sputnik and Pfizer
A preliminary and very small study showed that the levels of neutralising antibodies against Omicron, detected in people vaccinated with the Russian drug Sputnik V, do not decrease in the same way as those who received the Pfizer vaccine.
We are talking about 74.2% efficacy against the new variant in those who received two doses of the vaccine produced by the Russian Investment Fund and the Gamaleya Institute, and 56.9% for those who did Pfizer/Biontech.
The study was conducted by Gamaleya of Moscow and the Inmi Spallanzani of Rome, is still preliminary, awaits a review, was published in pre-print on MedRxiv and was funded by the Russian Fund for Direct Investment, Rdfi (read below the clarification of Spallanzani).
It involved 51 people vaccinated with Sputnik V and 17 with Pfizer, and the researchers analysed the antibody responses of the subjects between three and six months after the full cycle, but there are no details on the demographic characteristics of the immunised subjects.
Spallanzani's scientific director, Francesco Vaia, also took part in the study and reported the results in a note shortly after the study was published.
INMI'S CLARIFICATION: SPUTNIK / PFIZER RESEARCH CONDUCTED WITH ITS OWN FUNDS
"For the study conducted in collaboration with the Gamaleya Institute, the Spallanzani has deployed its own resources not related to external funding.
The results are those indicated in the last official note that shows how the priority concerns one of the aspects repeatedly stressed by the Institute as the updating of vaccines with respect to variants".

This was announced in a note by the clinical and scientific team Covid-19 of the Italian Institute of Infectious Diseases Lazzaro Spallanzani, following the news spread by Dire according to which the research, in which the team of the Russian institute Gamaleya took part together with Spallanzani, was financed by the Russian Fund for Direct Investments, Rdfi.
The data released by Dire was taken from the pre-print study published in Medxriv
(https://www.medrxiv.org/content/10.1101/2022.01.15.22269335v1).
Read Also:
Emergency Live Even More…Live: Download The New Free App Of Your Newspaper For IOS And Android
Omicron Variant: What You Need To Know, New Scientific Studies
Omicron Variant: What Is It And What Are The Symptoms Of The Infection?
South African Study On Covid Variants: Here Are The Differences In Symptoms They Present
Source: