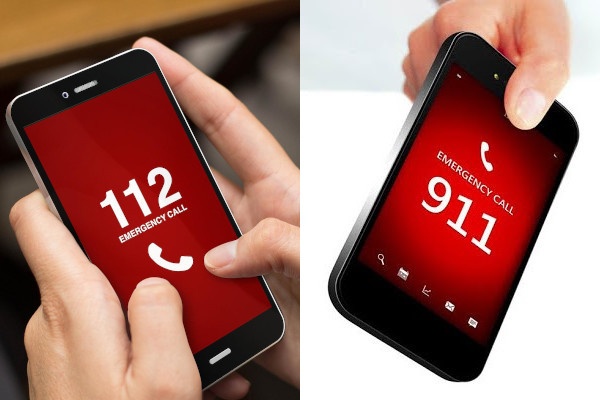 The importance of calling your local or national emergency number in case of suspected stroke
One in four people in the United States will have a stroke during their lifetime. The real problem is that it is possible that one in four survivors can have it again. In the National Stroke Month, we wish to remind how important is calling the local or the national emergency number if you suspect a stroke. This wishes to be a message for anyone worldwide.
A very high percentage of strokes can be prevented through a healthy lifestyle, fortunately. In particular now, when COVID-19 is blocking part of our daily life activities, is absolutely important keeping on in having a healthy way of life. The American Heart Association, during American Stroke Month in May, encourages people to lead healthier lives to reduce their risk of stroke and heart disease. In particular, remind the importance of calling the local or national emergency number if you suspect a stroke. This article wishes to support stroke awareness worldwide and learn how to recognize it to prevent complications.
What is a stroke? And why is important to call the local or national emergency number?
A stroke occurs when a blood vessel is blocked or bursts. The blood vessel carries oxygen and nutrients to the brain, so you may not have to confuse it with the cardiac arrest. The obstruction of a blood vessel prevents the brain from getting the oxygen and nutrients it needs, causing brain cells to begin dying within minutes. And, as you might know, the brain cells cannot duplicate themselves. A stroke can provoke permanent disability or death. That's why is vital to call emergency numbers as soon as you can.
In particular, we have to bear in mind that with COVID-19 coronavirus pandemic that still circulates among people, people that already suffer from heart disease may face increased risks and complications.
Recognizing stroke symptoms and the importance of calling the local or national emergency number in time
The most common stroke symptoms can be remembered using the acronym F.A.S.T. (Face drooping, Arm weakness or Speech difficulty and Time to call the local or national emergency number). Common heart attack symptoms are chest, neck, upper back and jaw pain; shortness of breath; nausea or lightheadedness. Like a stroke, also the heart attack or cardiac arrest is a medical emergency. So, if someone is experiencing stroke or heart attack symptoms, they should still call the local or national emergency number.
If you are in doubt, emergency medical responders can assess symptoms also through the phone and the dispatch will be immediate and fast, beginning the treatment and the transport of the patient to the most appropriate hospital, if necessary.
COVID-19 in the hospitals and transport safety in case of stroke
Hospitals have specific plans to keep potentially contagious COVID-19 patients away from others and keep surfaces clean. Also, each ambulance service of your nation and region have its protocols and guidelines to keep ambulances and emergency vehicles clean and safe.
Calling your national or local emergency number you will ensure the best possible chance to beat a heart attack or stroke. EMS can begin treatment in the ambulance and take you to the hospital best suited to care for you in an emergency. In particular, it would be helpful to regularly check people who live alone checking them by video calls. Some symptoms, staying at home, can pass unnoticed. That is why it is very important to ask alone people how they feel and look at them.
The American Heart Association line on stroke treatment and care in times of COVID-19
Dr Kim Perry, Senior Vice President and Chief Medical Officer Kindred Healthcare stated that treatment for strokes has made amazing progress. Thanks to research, clinical advances and healthcare provider education, the situation has really improved. COVID-19 has added another challenge, and large vessel strokes in patients less than 50 years old are the prime targets of this devastating type of stroke and the AHA immediately stepped in to educate providers not only about the occurrence but also guidance on prevention and treatment.
READ ALSO
INTERESTING FOR YOU
SOURCE