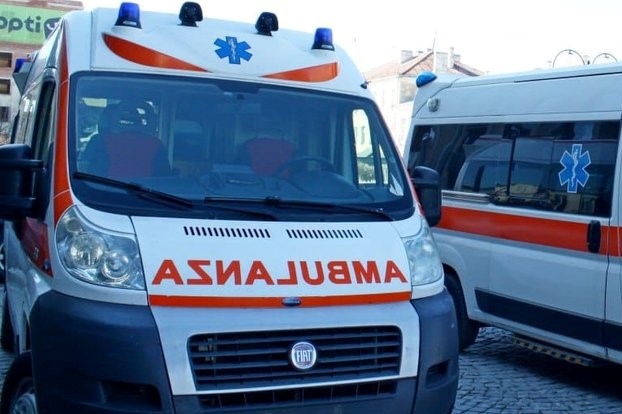 Ukraine, Ukrainians from Reggio Emilia and Parma donate two ambulances to the Kamyanets-Podilsky community
Two ambulances from Reggio Emilia and Prma have been delivered to the community of Kamyanets-Podilsky (Ukraine)
Ambulances for Kamyanets-Podilsky: Ukrainians living in Italy have bought the ambulances and donated them
This was announced by the mayor of Kamyanets-Podilskyi Mykhailo Positko on his Facebook page.
According to him, if necessary, the ambulances will be handed over to the Ukrainian armed forces.
"On behalf of myself and the city community of Kamianets-Podilskyi, I would like to express my sincere gratitude to Ukrainians from Italy (Reggio Emilia and Parma) who have purchased and donated ambulances to the community. to other divisions, including ZSU ", – reported Mikhail Positko.

Read Also:
Emergency Live Even More…Live: Download The New Free App Of Your Newspaper For IOS And Android
Saving Lives Despite The War: How The Ambulance System Works In Kiev (VIDEO)

War, Humanitarian Aid From Italy, Spain And Germany Arrived In Zaporizhia
Israel Delivers Armoured Ambulances : Video
Ukrainian Crisis: Falck Donates 30 Ambulances To Support In Ukraine, Moldova, And Poland
Ukraine: UN And Partners Deliver Aid To The Encircled City Of Sumy
Ukraine Emergency, The Italian Red Cross Returns To Lviv
War In Ukraine, Lviv Region Received Ambulances From Lithuanian Seimas
US Sends 150 Tonnes Of Medicines, Equipment And An Ambulance To Ukraine
Source: