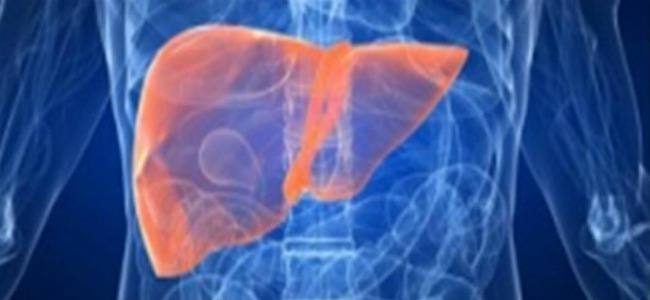 Unknown' acute hepatitis in children: in Europe cases rise to 232, in Italy to 24
Acute hepatitis of unknown aetiology in children: reports come from 14 different countries, led by the United Kingdom with 131 cases. The number of cured children is 122
232 cases of acute hepatitis of unknown aetiology in children aged 16 years and under have been reported to the European Centre for Disease Prevention and Control (ECDC).
This was reported in a report published today on the Ecdc portal, which emphasises that the majority (75.9%) of the cases involved children under the age of 5.
CHILD HEALTH: LEARN MORE ABOUT MEDICHILD BY VISITING THE BOOTH AT EMERGENCY EXPO
CASES OF ACUTE HEPATITIS AND THE COUNTRIES INVOLVED
Of the 232 reported cases, 229 are classified as probable and three as epidemiologically related.
Of the 229 probable cases, 122 are cured while 18 remain under treatment. The reports come from a total of 14 countries and concern: UK (131 cases), Spain (26), Italy (24), Belgium (12), Sweden (9), Denmark (6), Ireland (6), Netherlands (6), Norway (5), Cyprus (2), Greece (2), Poland (1), Serbia (1),Slovenia (1).
Of the 143 cases with information, 22 (15.4%) were admitted to an intensive care unit.
Of the 98 cases for which this information was available, six (6.1%) received a liver transplant.
There was one death associated with this disease.
THE CONNECTION OF ACUTE HEPATITIS CASES WITH ADENOVIRUS
A total of 151 cases were tested for adenovirus with any type of sample, of which 90 (59.6%) tested positive.
The positivity rate was highest in whole blood samples (68.9%). Of the 173 cases tested for Sars-CoV-2, 20 (11.6%) were positive.
The report states that 'serological results for Sars-CoV-2 were only available for 19 cases, of which 14 (73.7%) had a positive result. Of the 56 cases with Covid-19 vaccination data, 47 (83.9%) were unvaccinated'.
In the last week, the ECDC recorded only one report, but 'because severe hepatitis can take time to develop after the onset of the first symptoms and because investigations take time, there may be a delay in reporting,' the report states.
Therefore, 'the recent decrease in cases is difficult to interpret'.
THE LATEST HYPOTHESIS CONCERNING CASES OF ACUTE HEPATITIS
The Ecdc is however working closely with the countries involved, the World Health Organisation and other interested parties in the investigation of the aetiology of the syndrome.
According to the latest rapid risk assessment, 'the current main hypothesis is that a cofactor affecting young children with adenovirus infection, which would be mild under normal circumstances, triggers more severe infection or immune-mediated liver damage,' the report explains.

THERE ARE STILL QUESTIONS TO BE ANSWERED
Other aetiologies (e.g. other infectious or toxic agents) 'are still under investigation and have not been ruled out but are considered less plausible.
The full pathogenesis of the disease is still unclear. The disease is rare and the evidence on human-to-human transmission remains unclear; cases in the EU/EEA are almost entirely sporadic.
Consequently, the risk for the European paediatric population cannot be accurately assessed,' concludes the European Centre for Disease Prevention and Control.
Read Also:
Emergency Live Even More…Live: Download The New Free App Of Your Newspaper For IOS And Android
Hepatitis In Children, Here Is What The Italian National Institute Of Health Says
Acute Hepatitis In Children, Maggiore (Bambino Gesù): 'Jaundice A Wake-Up Call'
Nobel Prize For Medicine To Scientists Who Discovered Hepatitis C Virus
Hepatic Steatosis: What It Is And How To Prevent It
Acute Hepatitis And Kidney Injury Due To Energy Drink Consuption: Case Report
The Different Types Of Hepatitis: Prevention And Treatment
Acute Hepatitis And Kidney Injury Due To Energy Drink Consuption: Case Report
New York, Mount Sinai Researchers Publish Study On Liver Disease In World Trade Center Rescuers
Acute Hepatitis Cases In Children: Learning About Viral Hepatitis
Hepatic Steatosis: Causes And Treatment Of Fatty Liver
Hepatopathy: Non-Invasive Tests To Assess Liver Disease
Liver: What Is Non-Alcoholic Steatohepatitis
Source: