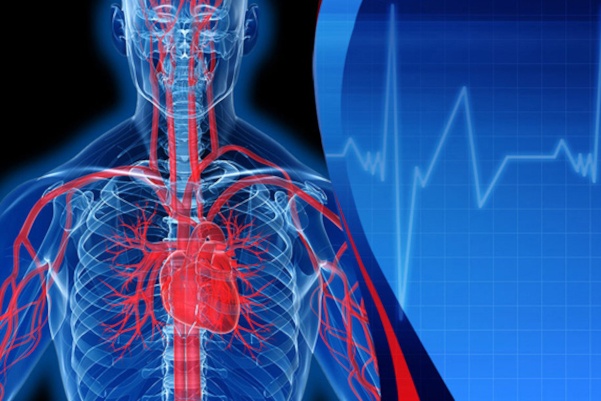 World Heart Day 2022: moves for a healthy heart
World Heart Day 2022: cardiovascular disease is the leading cause of death in the world, and now more than ever, prevention and healthy lifestyles are the most effective strategy to reduce the occurrence of cardiovascular disease and sudden cardiac death
The heart is the 'engine' of our body, so what can we do to keep it running well?
Staying fit requires a lifestyle of regular physical activity and healthy eating from a very young age.
Just follow five simple steps to stay healthy.
First of all, pay attention to what you put on your plate: eating a diet rich in fruit and vegetables is the first step to staying healthy.
QUALITY AED?  VISIT THE ZOLL BOOTH AT EMERGENCY EXPO
Unfortunately, today we eat in abundance and incorrectly and there are too many fats and carbohydrates on our plates.
Then check your body weight as overweight and obesity are enemies of the heart.
Measure your blood pressure regularly: high blood pressure damages the cardiovascular system; do regular physical activity which means even a brisk walk for 30 minutes.
And finally, follow healthy lifestyles: alcohol in moderation, no smoking, avoid sugary drinks and foods containing saturated fats such as cold cuts and butter products.
How to know if our heart is healthy?
Keeping an eye on our heart is simple, all it takes is a cardiological visit once a year to assess whether an electrocardiogram, echocardiogram and other examinations are necessary; and measuring blood pressure every 15 days, either at the pharmacy or at home, bearing in mind that: the 'minimum' blood pressure should be under 90 mmHg, and the 'maximum' under 140 mmHg.
CARDIOPROTECTION AND CARDIOPULMONARY RESUSCITATION? VISIT THE EMD112 BOOTH AT EMERGENCY EXPO NOW TO LEARN MORE
If even one of the two values exceeds the threshold, we speak of hypertension.
On the other hand, values between a maximum of 130 -139 and a minimum of 85 – 89 are referred to as normal-high blood pressure, which should, however, be monitored.
What alarm bells should one look out for?
If you often have a headache or a feeling of a heavy head, if you have palpitations or find it difficult to take the stairs due to shortness of breath, or if you see 'little flies' in front of your eyes.
The advice is to measure your blood pressure and talk to your doctor immediately.
Doing physical activity, always taking into account your level of training and your physical condition, is good for your heart, reducing weight and some of the risk factors.

Walking 10,000 steps a day, preferring stairs to the lift, is a good start.
For those who want to participate in sport, it is important to have an examination and specific examinations such as stress test, electrocardiogram (ECG) and echocardiogram to assess physical fitness.
Main modifiable risk factors for the heart
Tabagism (smoking and use of other tobacco products)
Sedentary/poor physical activity
Poor diet (unbalanced and high-calorie; high in fat, sugar and salt; low in fruit and vegetables)
Overweight and obesity
High blood pressure
Dyslipidemia (increased cholesterolaemia and/or triglyceridaemia values)
Diabetes mellitus
Read Also:
Emergency Live Even More…Live: Download The New Free App Of Your Newspaper For IOS And Android
What Is The Difference Between Pacemaker And Subcutaneous Defibrillator?
Heart Disease: What Is Cardiomyopathy?
Inflammations Of The Heart: Myocarditis, Infective Endocarditis And Pericarditis
Heart Murmurs: What It Is And When To Be Concerned
Broken Heart Syndrome Is On The Rise: We Know Takotsubo Cardiomyopathy
Cardiomyopathies: What They Are And What Are The Treatments
Alcoholic And Arrhythmogenic Right Ventricular Cardiomyopathy
Difference Between Spontaneous, Electrical And Pharmacological Cardioversion
What Is Takotsubo Cardiomyopathy (Broken Heart Syndrome)?
Dilated Cardiomyopathy: What It Is, What Causes It And How It Is Treated
Heart Pacemaker: How Does It Work?
Source: