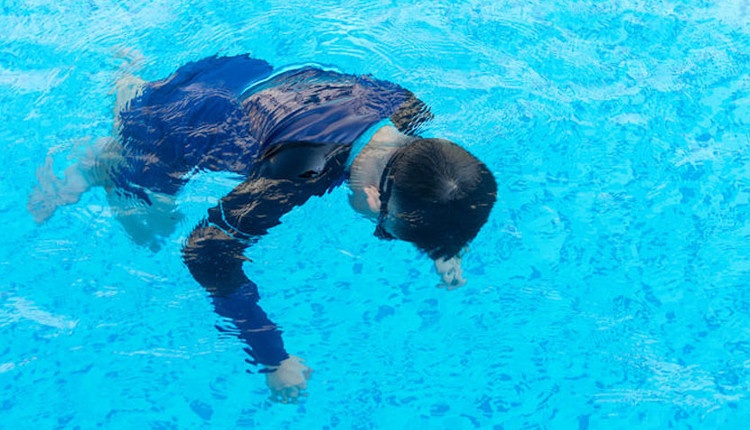 First aid in drowning children, new intervention modality suggestion
A suggestion in first aid in drowning children. Dr Carlo Cianchetti, from Italy, wrote his case report to the Wilderness Medical Society on a single case he experienced explaining his vision in treating properly little patients with water in the airways.
The Wilderness Medical Society reports the practice guidelines for the treatment of drowning patients, with a specific focus on drowning in children. A recent letter to the society, from the University of Cagliari, Medicine and Surgery Department (Italy), gives a further suggestion on how to provide first aid in drowning children.
Letter to the editor, the brand-new suggestion on first aid in drowning children comes from Italy
Dr Carlo Cianchetti told his personal experience in a letter sent on November 2019 – reviewed on February 2020 and published on 5th June 2020 -, and wishes that his suggestion could be useful to increase manoeuvres and lifesaving procedures in drowning patients, especially children. Official references and sources can be found at the end of the article.
The experience of Dr Cianchetti involves the case of a child who was found in a seawater pool, floating motionless, upper limbs open laterally, face-up, open mouth at the water's surface, and eyes open with a vague appearance.
First aid in drowning children: the phases of the rescue of a child found unconscious in a pool
"He was promptly removed from the water. He turned out to be atonic, unconscious, and apneic (pulses not checked at that moment). Impossible to determine how long he was in the water. All available data indicated an accidental fall into the pool. He was immediately raised upside down by the ankles and held that way. He instantly emitted water, which ceased after a few seconds. The child (4.5 y, weight 19 kg) recovered promptly: he began to breathe, although dyspneic and coughing for several seconds. There was no vomit.
However he still was atonic, but with a regular heartbeat, he was laid on a camp bed. He regained consciousness, although he was hyporesponsive and slightly confused for several minutes. No other resuscitation manoeuvres were necessary. A repetition of the upside-down manoeuvre, less than 2 min after the first one did not produce any additional emission.
No consequences have been reported, with a normal general and neurological examination. It was confirmed that he did not have previous pathologies. The temperature of the pool water was estimated to be higher than 20 Celsius degrees. There was a puddle on the floor so we could not make a correct evaluation of the quantity of water amitted but surely he ejected more than 50 ml of it."
Air insufflation with water in the airways: the difficulties of first aid in drowning children
Dr Cianchetti reports that, according to Rosen P, Stoto M, Harley J. in 'The use of the Heimlich manoeuvre in near-drowning: Institute of Medicine report', "there is evidence that water does not obstruct ventilation… even when large amounts of water are present within the trachea and bronchi, it is possible to oxygenate patients."(link at the end of the article).
However, according to Dr Cianchetti, it is difficult to imagine that air can pass without difficulty through trachea and bronchi full of water, and in this condition the air pushes the water toward the lungs, impairing gas exchange.
In results from experiments, 1 to 3 mL of water per kilogram of body weight is sufficient to cause a 'precipitous fall and a prolonged depression of arterial oxygen saturation.'
On the other hand, it is confirmed that the introduction of air into the lungs through mouth-to-mouth or other methods of resuscitation leads to effective oxygenation. "This means that at least part of the alveoli are functioning because they were not previously filled with water or that the air blown can at least partially restore alveolar function."
Upside-down manoeuvre as first aid in drowning children
"In a child without bone lesions, it is surely safe. Putting a child upside down delays mouth-to-mouth breathing for a few seconds, a delay that is probably irrelevant. It is a nontraumatic operation, aiming to eliminate as much liquid as possible from the airways.
As reported by Dr Cianchetti, the upsidedown manoeuvre could be considered a good alternative to the abdominal thrust (Heimlich manoeuvre), which is not recommended, as clearly expressed in guidelines of Schmidt (link below). Why are they not recommended? Firstly, for the time it requires and secondly, for its roughness and possible adverse effects such as vomiting and gastric acid aspiration.
Dr Cianchetti affirms that it is much less effective than using the simple force of gravity. "Obviously, the upside-down manoeuvre can be implemented appropriately in relation to the weight and size of the child, which may be greater if more than 1 operator is providing assistance."
READ ALSO

SOURCES
REFERENCES