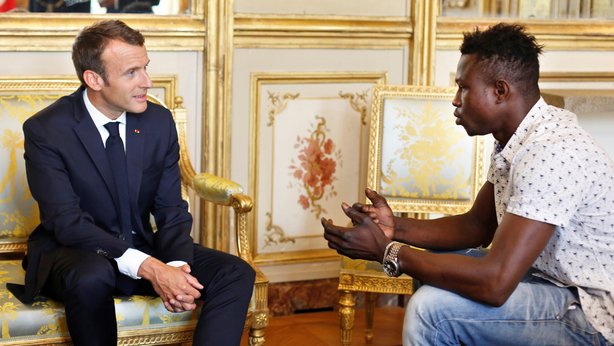 VIDEO - A hero in Paris: an undocumented Malian man saves a toddler from a tragic fate
PARIS – A Malian man in France saved a child who was about to fall from the 5th floor of a building in Paris
The man climbed the wall and the balconies of the building in order to catch the kid who was hung to the terrace railing and was about to fall. A couple in the neighbouring apartment were trying to reach the child but were unable to lift the boy over to their side safely.
The man who saved his life is Mamoudou Grassma, an andocumented migrant until today! Now he's a hero.
French President Emmanuel Macron declared that the Malian man would become a "naturalised French" citizen and join the fire service.

Gassama was filmed by crowds on the ground as he quickly climbed up four balconies to reach the toddler in distress.
When Gassama reached the child and pulled him to safety, the crowds gathered below broke out into rapturous applause.
VIDEO