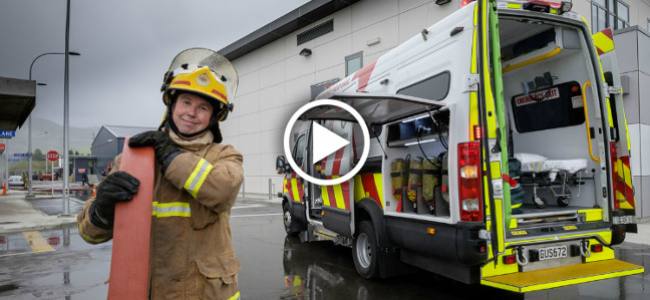 St John and New Zealand Fire Service deliver the first hybrid ambulance-fire trucks
In a New Zealand first, a hybrid ambulance-fire truck will be trialled to see if it will improve emergency services in remote communities. The prototype fire medical vehicle (FMV) was developed by New Zealand Fire Service (NZFS) and St. John.

It was unveiled on Friday in Rotorua, and will undergo a trial in Canterbury's Diamond Harbour for the next four months.
The new vehicle is not to be confused with an ambulance, say firefighters. It is a fire truck equipped with the tools that firefighters need when responding to accidents.