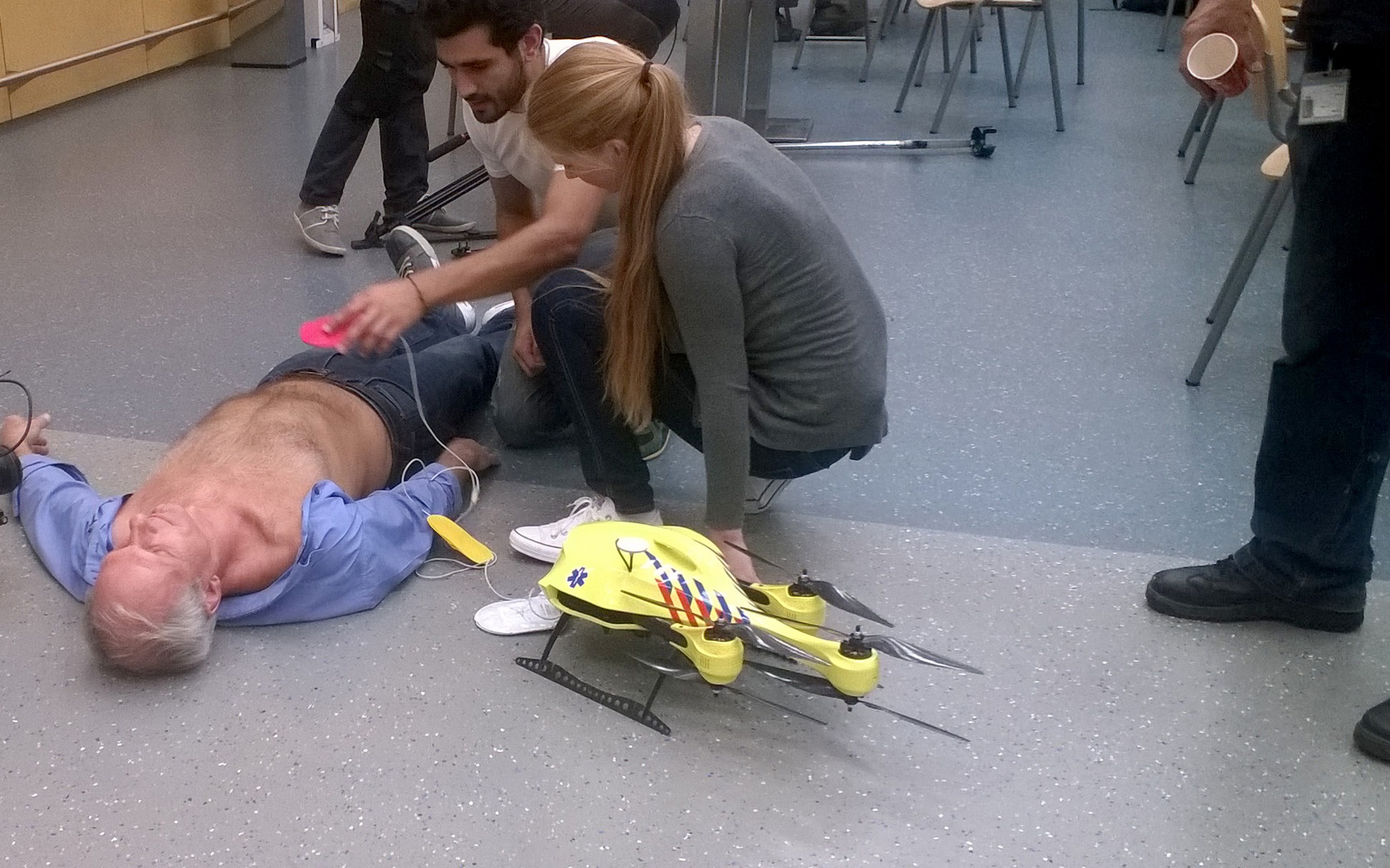 The Future of HealthTech - Ambulance Drones
In December 2013, Amazon CEO Jeff Bezos caused quite a stir with the announcement of his company's plans to offer 30-minute product deliveries via unmanned aerial vehicles (more commonly referred to as "drones"). Drones have been deployed by the U.S. military since the 1970s, for purposes ranging from providing bird's eye surveillance of troop movements and weapons facilities to launching attacks on terrorist organizations.
However, the same technology can also be used to help save lives. Thankfully, a growing number of commercial, non-profit, and government scientists and laboratories are working towards that goal.

This past October the Netherlands' Delft University of Technology announced that graduate student Alec Momont had developed a prototype drone that delivers a defibrillator to a heart attack victim. To address the reality that the victim's chance of survival decreases dramatically with each passing minute, this "ambulance drone" is guided by GPS to a mobile phone location within 4.6 square miles in under a minute. Once there, the drone uses live streaming audio and video to allow emergency personnel to provide instructions on how to use the defibrillator correctly, and transmit the patient's vital signs. Widespread adoption of this kind of technology would be welcome news here in the U.S., where heart disease is the number one cause of death for men and women (about 1 in 4), claiming an estimated 600,000 lives each year.