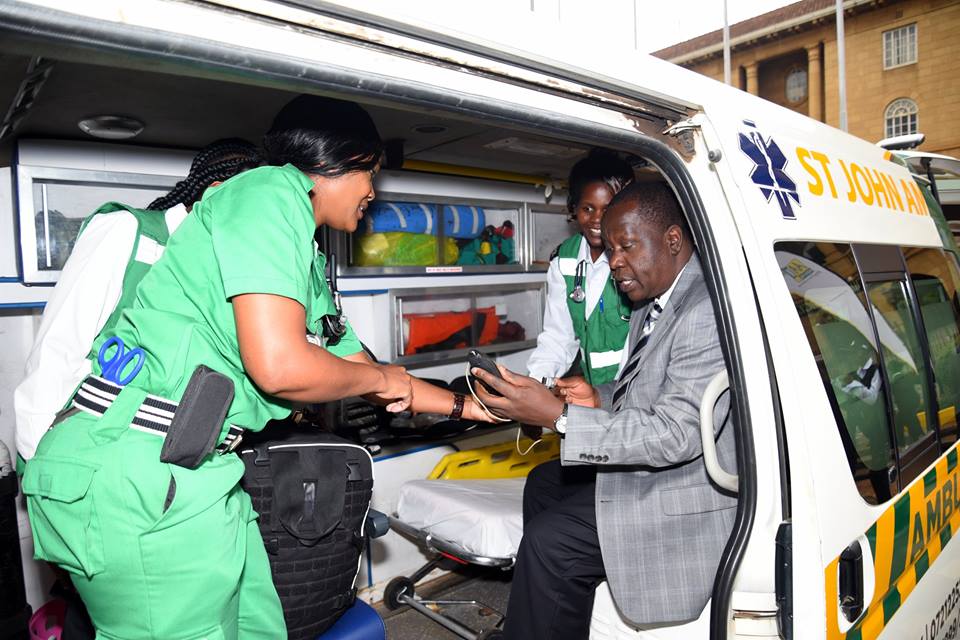 TOP 5 EMS job opportunities as ALS in UK, India, Tanzania and South Africa
Are you looking for new EMS job opportunities? Every day EMS and rescue professional can find online new ideas for getting a better life, improving their jobs.
But if you need some suggestions for keeping your skills in service for other EMS job opportunities around the health sector, here we are!
Emergency Live will show you every week some of the most attractive position in Europe about EMS and rescue activities. Are you dreaming of operating as a paramedic Zermatt? Would you like to see every day the beautiful heritages of Rome driving an ambulance? (No, really, you don't know what it is driving an ambulance in Rome!)
Well, we show you the TOP 5 job position you can reach directly with our links!
EMS job opportunities: LONDON
Emergency Medical Technician
About the job
Location: Bow/ Harrow – London
Hours: Bank Zero Hour or Personal Service Company 
Pay Rates: PAYE (zero hours contract) up to £15.67 per hour and Personal Service Company (PSC) up to £19.89 per hour

This exciting opportunity is perfect for a proactive, reliable and driven individual seeking a fresh new challenge in a rewarding and trusted position.

Falck is a global leader in the provision of Emergency Ambulance services and as a 'people helping people' business we know that having the right team is essential to delivering our very high standards of patient care.

We are looking for more than just experienced drivers. We are looking for individuals who can demonstrate a warm, positive and people focussed attitude and who will go above and beyond to make our patients feel comfortable and cared for.

The post holder will be responsible for driving or assisting on an emergency patient transport ambulance transporting sick, injured or convalescent patients. You will also adhere to company requirements when recording patient journey times by using the provided XDA/Mobile data device.

What you can expect when working for Falck UK Ambulance:
Competitive Salary
Flexible and accommodating work schedules
A dedicated recruitment team to ensure you can deploy as quickly as possible and a dedicated training team that ensures you remain compliant to work
Holiday scheme eligibility
Auto-enrolment onto our contributory workplace pension
Vaccination Programme, Eye care VDU
Cycle to Work Schemes
Employee Assistance Programme
Eligibility to join the Blue Light discount service

In order to apply for this role, you need to have a full UK manual car driving licence with a minimum of 3 years driving experience. Please note we will consider applications with no more than 6 penalty points on your licence.

Due to current business needs, we are looking for applicants to be able to commit to at least 2 shifts per week.


Disclosure and Barring Service Check
Due to the range of patients, you may encounter, you are to complete a mandatory enhanced DBS (Disclosure and Barring Service) check. We operate both enhanced adult and children checks for this role in line with our compliance.

If successful, you will need to be available to attend Falck's training course which takes place over duration of 3 days.

All of our employees are well trained, highly professional and dedicated to ensuring flawless and reliable service delivery. So whether you are just entering the field or looking for a new challenge, we have some exceptional opportunities to build your career within our growing organisation. If this sounds like the role for you, then apply now and become someone who makes a difference to people's lives….starting with your own!
EMS job opportunities: ENGLAND
Patient Transport Driver
The East of England Ambulance Trust covers six counties – Bedfordshire, Cambridgeshire, Essex, Hertfordshire, Norfolk and Suffolk and provides a range of services, but is best known for the 999 emergency services. Rated outstanding for caring by the Care Quality Commission (CQC), our dedicated and skilled staff work 365 days a year, 24 hours a day to make sure patients receive the best possible care.
Our services are tailored to meet the needs of each community's differing medical and environmental needs aligned to our vision to provide an innovative, responsive, excellent service which is always community focused and patient driven. We offer our staff a wide range of benefits and learning and development opportunities.

The Trust employs around 4,000 staff and 1,500 volunteers to deal with some 912,474 calls every year. In addition the Trust handles more than one million non-emergency patient journeys to and from routine hospital appointments.

East of England Ambulance Trust is committed to safeguarding and protecting the children and young people that we work with. As such, all posts are subject to a safer recruitment process, including the disclosure of criminal records for eligible roles and vetting checks. Safer recruitment practice aims to minimise the risk of appointing someone unsuitable to a post where they will be in contact with children, young people and vulnerable adults and could cause them harm.
EMS job opportunities: SPARTANBURG (TANZANIA)
Ambulance Driver
Job Summary

Transport pre-assigned clients to and from pre-determined origins and destinations in a safe manner. Keeps appropriate and accurate records of assigned transports. Cleans assigned unit and refuels it at the end of the shift. Accepts ambulance weekend call as assigned. Completes all required training. Age specific & culturally appropriate patient care through knowledge of growth and development.

Job Requirements

High school diploma or GED. Valid drivers license and 10 year driving record (current-less than 10 days from SCHD).
EMS job opportunities: MUMBAI (INDIA)
Ambulance Driver
Position Title:Ambulance Driver
Reporting to: Centre Manager/ Floor Manager
Education Requirements: Undergraduate / Graduate in any stream

Job Responsibilities

To ensure patient is comfortable in the ambulance; violent driving must be avoided.
To ensure time commitments
To follow road discipline; to run the siren only in presence of patient / emergency
To ensure the vehicle is maintained; neat, clean and in working condition
To ensure periodic service of the vehicle
EMS job opportunities: POLOKWANE (SOUTH AFRICA)
Advanced Life Support
Proof of registration as an Advance Life Support (Paramedic) professional with the HPCSA. A pro-active results driven focus with a high energy level and concern for excellence. Excellent communication and interpersonal skills. Ability to build professional relationships and network with current and potential clients. A valid drivers licence with PrDP. Coordinate the oversight and maintenance of all medical facilities and equipment. Ability to work effectively as part of a small team. Oversee day to day clinic operations ensuring best medical practice.