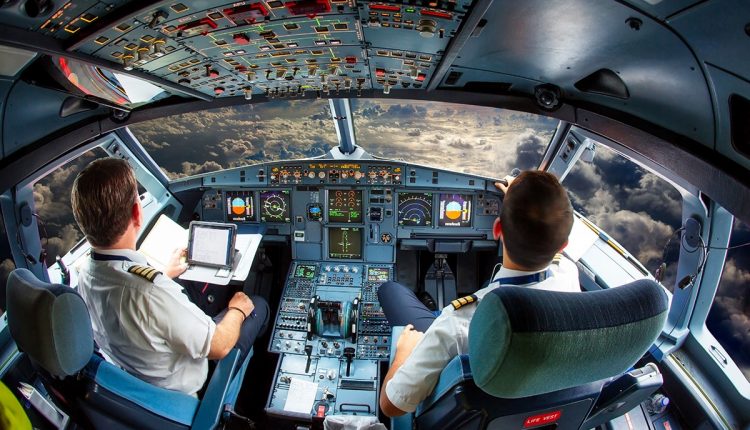 "Aviation Psychology: areas of intervention and perspectives", first ITAPA conference on 6 May in Rome
"Aviation Psychology: areas of intervention and perspectives" is the theme of the first national conference organized by the Italian Association of Aviation Psychology (ITAPA)
"Psychology of Aviation: areas of intervention and perspectives", the ITAPA conference in Rome
ITAPA is a partnership made up of psychologists and human factor experts that has been operating since 2019 to help guarantee the safety and promote the health of aviation operators and users (www.itapa.it).
This conference will take place on Saturday 6 May at the Casa dell'Aviatore in Rome (viale dell'Università 20, 9-17).
On this occasion, Italian and foreign professionals from the world of aeronautical psychology and users of the aviation sector interested in the study of human performance and the promotion of the health of aeronautical operators will meet, factors that are crucial for guaranteeing flight and air transport safety .
"The goal of our first conference is to promote aviation psychology and the figure of the aviation psychologist as an emerging and crucial profession in helping to ensure high safety standards, as required by Law 1042/2018″, explains Alessandra Rea , president of ITAPA, who will open the works.
"The day's program includes the presentation of various scientific researches, Italian and international projects, professional accreditation procedures, testimonials relating to areas of application. The event is aimed at professionals and stakeholders in the sector in order to facilitate networks, collaborations and discussions on aviation psychology".
Aviation Psychology, interventions and sponsorships
Speeches by some of the most important Italian and foreign experts are expected at the conference: Gunnar Steinhardt, president of the European Association for Aviation Psychology (EAAP); Michaela Schwarz, aviation psychologist in Austria and outgoing EAAP president; Robert Bor, aviation psychologist in Great Britain and director of the Center for Aviation Psychology (CAP); Giancarlo Buono, director of Safety & Flight Operations Europe of the International Air Transport Association (IATA); Adela Gonzalez Marin, president of the Spanish Aviation Psychology Association (AEPA); Francisco Santolaya Ochando, president of the professional register of psychologists in Spain; Nicoletta Lombardo, vice president of ITAPA and head of the Human Factor department of ENAV; Micaela Scialanga, ITAPA general secretary, psychologist and line commander; Alessandro Gennaro, associate professor of Dynamic Psychology at the Sapienza University of Rome; Lorenzo Mezzadri, president of the Italian Flight Safety Committee (IFSC) and accountable manager of the Urbe Aero flight school in Rome.
The ITAPA conference received the patronage of the National Council of Psychologists, EAAP, AEPA, DGLP, ULAPA, EMDR, Psychologists for Peoples, IFSC, 8 October Committee, Safe Flying Project, Italian Air Force-Aviators Association, Study Center STASA, AOPA Italy. Participation is free, subject to online registration at www.itapaconvention.com. For further information, contact the Organizing Secretariat, itapa.segreteria@mediarke.it.
Read Also
Emergency Live Even More…Live: Download The New Free App Of Your Newspaper For IOS And Android
Anxiety: Everything You Need To Know
Rescuer Safety: Rates Of PTSD (Post-Traumatic Stress Disorder) In Firefighters
PTSD Alone Didn't Increase Heart Disease Risk In Veterans With Post-Traumatic Stress Disorder
Post-Traumatic Stress Disorder: Definition, Symptoms, Diagnosis And Treatment
PTSD: First responders find themselves into Daniel artworks

Dealing With PTSD After A Terroristic Attack: How To Treat A Post Traumatic Stress Disorder?
Surviving death – A doctor revived after attempting suicide
Higher risk of stroke for veterans with mental health disorders
Stress And Sympathy: What Link?
Pathological Anxiety And Panic Attacks: A Common Disorder
Panic Attack Patient: How To Manage Panic Attacks?
Panic Attack: What It Is And What The Symptoms Are
Rescuing A Patient With Mental Health Problems: The ALGEE Protocol
Eating Disorders: The Correlation Between Stress And Obesity
Can Stress Cause A Peptic Ulcer?
The Importance Of Supervision For Social And Health Workers
Stress Factors For The Emergency Nursing Team And Coping Strategies
Italy, The Socio-Cultural Importance Of Voluntary Health And Social Work
Anxiety, When Does A Normal Reaction To Stress Become Pathological?
Physical And Mental Health: What Are Stress-Related Problems?
Source