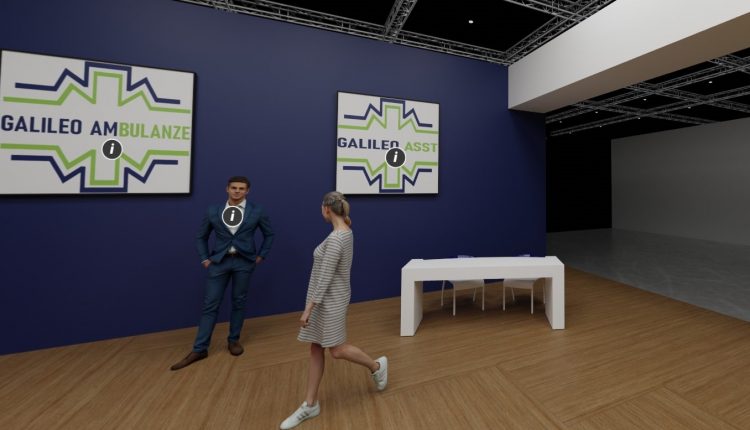 Digitalisation and healthcare transport: discover Galileo Ambulanze at the Italsi booth in Emergency Expo
Emergency Expo is proud to host the Ambulance Information Management software "Galileo Ambulanze", designed and developed by Italsi
Galileo Ambulanze, the integrated system for the management and automation of health transport by Italsi
Computerisation in medical rescue is not a dream to aspire to, but a reality and a necessity that our 118 system has been fulfilling for some time.
And to save lives, as well as to make rescuers' operations more efficient, it is necessary to rely on the best.
Italsi is a software house that has been designing and developing these systems for over 20 years, and their experience is now at the service of rescuers, whether they are in an ambulance, in a paramedic or in the 118 operations centre.
Galileo Ambulanze, in this sense, is an essential tool not only in the communication between the protagonists of the medical intervention, but also in the transmission of data that, especially in cases of code red, can make the difference between life and death of the patient.
Created 15 years ago, and implemented with the advancement of technology in equipment and vehicles, Galileo Ambulanze has become a benchmark in rescue excellence, such as AREU Lombardia.
The software not only tracks the position of the intervention vehicle, but also manages data efficiently (it is GDPR compliant, i.e. it conforms to the European Data Protection Regulation, whose principles it respects), but also offers a wide range of services at the service of the rescuer.
AMBULANCE INFORMATION MANAGEMENT, DISCOVER THE DIGITALISATION IN HEALTH TRANSPORT OFFERED BY GALILEO AMBULANZE BY ITALSI AT EMERGENCY EXPO

The standard module of Galileo Ambulanze by italsi
The software, as mentioned, is not limited to the mere geolocation of ambulances or the collection of data to be transmitted to the 118 Operations Centre, but offers a range of incredibly important services.
In its standard module, in fact, one can detect:
Management of scheduled services/interventions and emergencies 118
Reservation/commitment agenda, scheduling of cyclic services
Automatic invoicing and billing on configurable parameters
Supply management and UTIF reimbursement calculation
Member/volunteer/employee management
Traceability of membership/fees paid and expense reimbursements
Scheduling of courses and qualifications
Warehouse, minimum stocks, supplies, barracks
Integrated document archiving
Dynamic report module for unlimited report creation
Multi-operator, access levels, multi-branch for branch offices
Vehicle master data, maintenance, expiry dates and related alarms
Touch-screen module for rapid service closure on return
Management of loaned equipment and delivery tracking
Many other utilities that you can discover during the Demo.
The additional modules of Galileo Ambulanze by Italsi
They allow you to obtain essential services for

Shift scheduling
Attendance tracking
PA electronic invoicing – XML _ PEC
Migrant Management – Asylum Seekers
In addition to this, the purchase of any Galileo Ambulanze module not only includes 12 months of routine maintenance, but also includes staff training.
This can be carried out remotely, operator by operator according to skills, but also on site as an option.
In addition to training, a 'start-up' service is also offered, which consists of accompanying the customer during the initial stages to facilitate the start-up of the system.
Emergency Expo, the online trade fair that Roberts has dedicated to the world of Emergency and Rescue, is very proud to welcome among its exhibitors this valuable tool at the service of rescuers.
Read Also
Emergency Live Even More…Live: Download The New Free App Of Your Newspaper For IOS And Android
Cardiac Arrest Defeated By A Software? Brugada Syndrome Is Near To An End
Surrey & West Sussex Fire Services Launch Capita's Emergency Video Software
How To Decontaminate And Clean The Ambulance Properly?
Ambulance Disinfection Using A Compact Atmospheric Plasma Device: A Study From Germany
Smartphone Use During Road Accidents: A Study On The 'Gaffer' Phenomenon In Germany
Ambulance Professional Back Pain War: Technology, May You Help Me?
Source