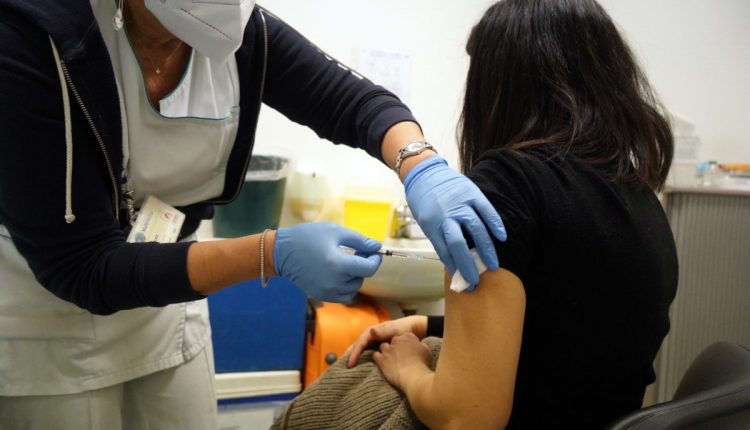 Covid, UK green light for Moderna bivalent vaccine that also counteracts Omicron
Bivalent vaccine against Covid: the country is the first to approve Moderna's drug which tackles both the original Wuhan strain and the first variant of Omicron and will be part of the autumn booster campaign
The UK is the first country to approve Moderna's new bivalent vaccine
The vaccine addresses both the original strain of Covid-19 (the one that emerged in Wuhan in 2019) and the first variant of Omicron (BA.1).
The vaccine will now be part of the autumn booster campaign.
Moderna will try to make 13 million doses of the new vaccine available, but 26 million people could benefit from a booster dose.
Experiments on 437 people showed that the updated, bivalent vaccine is safe and offers better immune protection against the new variants
"Levels of antibodies capable of attaching to and disabling Omicron (BA.1) were 1.7 times higher in people given the new vaccine.
Tests against the newer variants of Omicron (BA.4 and BA.5), which caused the latest wave of infections in the UK, also showed higher levels of protection with the updated vaccine,' reads the BBC.
WHO WILL GET THE FOURTH DOSE IN THE AUTUMN
The UK's Joint Committee on Vaccination and Immunisation (Jcvi) has confirmed that some form of booster should be offered in the autumn to the following groups of people: health and social care staff; the over-50s; carers over the age of 16; frail people over the age of five, including pregnant women; and people over the age of five who share a household with someone with a weakened immune system.
Moderna, the BBC reports, is not the only company upgrading its vaccines.
Pfizer has also developed vaccines that can target Omicron.
The Oxford-AstraZeneca vaccine, on the other hand, is not being updated.
Read Also:

Emergency Live Even More…Live: Download The New Free App Of Your Newspaper For IOS And Android
Covid, How To Recognise The Symptoms Of Centaurus? Beware Of Stuffy Nose And Dry Cough
Ethiopia To Vaccinate 2 Million Against Cholera In Tigray Region
In Chad Over 3.3 Million Children Vaccinated In Large-Scale Polio Campaign
Malawi, Polio Returns: WHO Announcement
Monkeypox Outbreak: What To Know
Monkeypox, 202 New Cases Reported In Europe: How It Is Transmitted
What Are The Symptoms Of Monkeypox?
In Zimbabwe 54,407 Chegutu Residents Receive Free Cholera Vaccination
Malawi Receives 1.9 Million Doses Of Cholera Vaccines To Strengthen Cholera Preparedness And Response
COVID-19, A Watershed Moment For Laboratory Medicine In Africa
Bolstering Monkeypox Laboratory Testing In Africa
Source: