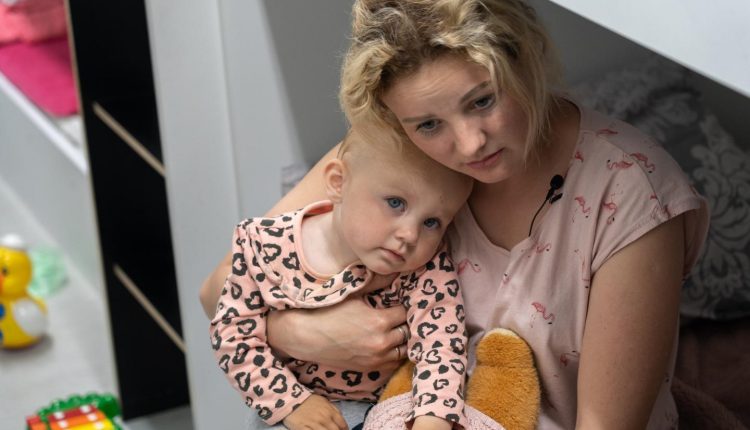 War in Ukraine, Unicef: Support for children and families
The war has been devastating for Ukraine's families and children. UNICEF and partners are on the ground providing support for those in need
The children and families of Ukraine have endured more than six months of escalating devastation and displacement
Children continue to be killed, wounded and deeply traumatized by the violence all around them.
Schools, hospitals and other civilian infrastructure on which they depend continue to be damaged or destroyed.
Families have been separated and lives torn apart.
UNICEF was in Ukraine before the war broke out, and in the weeks and months since has stayed and delivered.
We stand with the children of Ukraine and will continue working with partners to support them through the war and beyond.
Support UNICEF's work for children in Ukraine
More than 5.5 million children are in need of humanitarian assistance as they continue to suffer the deadly consequences of a brutal war not of their making.
The war has sparked displacement on a scale and speed not seen since World War II – with far-reaching impact across the region and beyond.
By the middle of September 2022, more than 7.2 million individual refugees from Ukraine had been recorded across Europe, while millions more people had been internally displaced in Ukraine.
The large-scale displacements being seen could have lasting consequences for generations to come.
Children fleeing war in Ukraine are at heightened risk of human trafficking and exploitation
Meanwhile, attacks using explosive weapons in populated urban areas have inflicted civilian casualties, including children, and considerable damage to essential infrastructure and services.

After eight years of conflict in eastern Ukraine and the escalation in violence in February 2022, families are in shock, desperate for safety, and need access to essential services – including health, education, protection, water and sanitation – as well as life-saving supplies.
Read Also:
Emergency Live Even More…Live: Download The New Free App Of Your Newspaper For IOS And Android
Non-Medical Emergency Relief: Unicef's Multidisciplinary Mobile Teams Have Already Helped More Than 80,000 Ukrainians
UNICEF Transfers Ambulances To Eight Regions In Ukraine: 5 Are In Children's Hospitals In Lviv
Ukraine, Spain Delivered 23 Ambulances And SUVs To Ukrainian Border Guards
Ukraine, In Parliament The Law To Create The 112 Emergency Service
Solidarity With Ukraine: Cycling 1,300 Km To Buy A Paediatric Ambulance For Kiev
MSF, "Together We Can Do So Much More": Partnering With Local Organisations In Kharkiv And Throughout Ukraine
UNDP, With Support From Canada, Donated 8 Ambulances To 4 Regional Centres In Ukraine
International Council Of Nurses (ICN) And Romanian Order Of Nurses Support Ukrainian Refugees
Ukraine, UNICEF Today Donated Four Tonnes Of Essential Supplies For Refugees With Children
Ukraine, Emergency Doctors Will Receive GoodSAM, An App Developed In The UK
Ukraine, Austria Delivered Ten Ambulances Thanks To The Red Cross
Source: