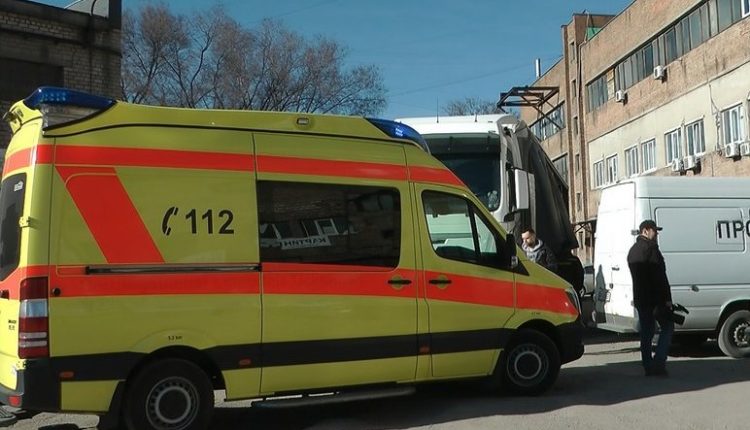 Ukraine, in Parliament the law to create the 112 emergency service
Ukraine, moving towards the creation of 112: the Verkhovna Rada passed Bill No. 7581 with 308 votes on the system of emergency assistance to the population on the single telephone number 112
Single emergency number 112 in Ukraine: the parliament's website reports it
"The purpose of the bill is to increase the efficiency of emergency assistance by relieving emergency services and creating a single centre for receiving and processing messages," the explanatory note reads.
The law establishing 112 in Ukraine provides for:
creation of a single centre for receiving and processing emergency calls;
accepting calls to the emergency services according to the 'one-stop shop' principle, which will allow calls to a single 112 telephone number and merge calls from dispatch services 101, 102, 103, 104
give emergency services the right to automatically receive information on the subscriber's location (geolocation data) and electronic communications providers (mobile communications, Internet) to provide such information to emergency services.
In addition, the creation and implementation of the 112 service is one of the obligations under the Association Agreement with the European Union.
Context:
On 29 August, Ukraine's Deputy Minister of Internal Affairs Ihor Bondarenko announced that in 2023 he plans to launch a single 112 telephone line for calling an ambulance, police and the state emergency service in Kiev and the Kiev region.
Bondarenko said that dispatchers of the 112 line 'should speak two or three of the most common foreign languages and, if possible, will involve operators who speak less common languages'.
Currently, Ukrainians can call dispatchers by dialling 101, police on 102 and ambulance on 103.
Read Also:
Emergency Live Even More…Live: Download The New Free App Of Your Newspaper For IOS And Android
Ukraine, Spain Delivered 23 Ambulances And SUVs To Ukrainian Border Guards

War In Ukraine, Humanitarian Aid From Italy, Spain And Germany Arrived In Zaporizhia
Saving Lives Despite The War: How The Ambulance System Works In Kiev (VIDEO)
Ukraine: UN And Partners Deliver Aid To The Encircled City Of Sumy
Ukraine Emergency, The Italian Red Cross Returns To Lviv
War In Ukraine, Lviv Region Received Ambulances From Lithuanian Seimas
US Sends 150 Tonnes Of Medicines, Equipment And An Ambulance To Ukraine
Ukraine, Ukrainians From Reggio Emilia And Parma Donate Two Ambulances To The Kamyanets-Podilsky Community
Lviv, A Tonne Of Humanitarian Aid And Ambulances From Spain For Ukraine
Solidarity With Ukraine: Cycling 1,300 Km To Buy A Paediatric Ambulance For Kiev
MSF, "Together We Can Do So Much More": Partnering With Local Organisations In Kharkiv And Throughout Ukraine
UNDP, With Support From Canada, Donated 8 Ambulances To 4 Regional Centres In Ukraine
Source: