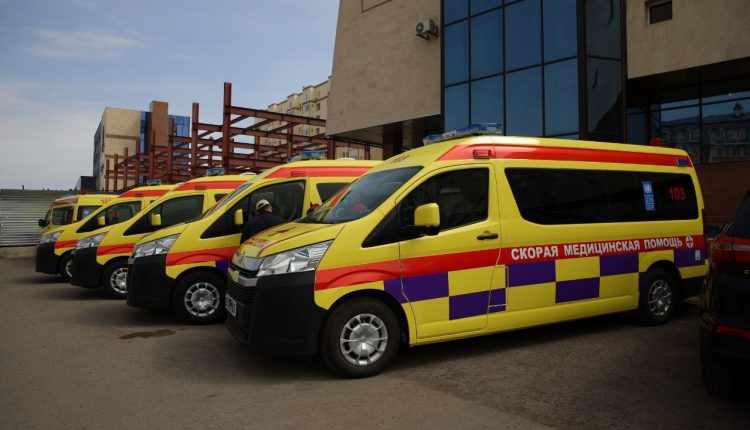 UNDP, with support from Canada, donated 8 ambulances to 4 regional centres in Ukraine
Emergency and disaster medicine centres operating in Odessa, Sumy, Kharkiv and Chernihiv have each received two ambulances from the United Nations Development Programme (UNDP) in Ukraine, funded by the Government of Canada, the UNDP communications department reported on Monday
"The prompt delivery of effective ambulatory medical services is critical for wartime relief operations. UNDP and our partners are working with the Ukrainian government to support Ukrainian doctors, paramedics and rescuers in every way possible," said Manal Fouani, UNDP resident representative in Ukraine.
THE BEST AMBULANCE FITTERS AND MANUFACTURERS OF MEDICAL AIDS? VISIT EMERGENCY EXPO

The ambulances donated by UNDP are equipped with all necessary medical supplies and equipment
As stated in the message, the ambulances have an adequate level of protection and special medical equipment that will help save lives in hard-to-reach areas.
Each ambulance is capable of evacuating up to four patients simultaneously.
It is equipped with everything necessary for emergency care, including a seated patient holder, aspirator, pulse oximeter, defibrillator monitor with pacemaker, electrocardiograph, vacuum mattress, stretcher, long backrest, vacuum brace, cervical spine immobiliser, etc.
THE BEST STRETCHERS ON THE MARKET? ARE AT EMERGENCY EXPO: VISIT THE SPENCER BOOTH

Other joint UNDP and Government of Canada initiatives include the transfer of an operating table to the Chernihiv Central District Hospital
This was accompanied by a series of medical exercises for specialists and volunteers from social service centres providing assistance to temporarily displaced families from Donetsk, Lugansk, Sumy, Kharkiv and Kiev regions.
The relocation was carried out within the framework of the United Nations Reconstruction and Peacebuilding Programme (UN RPP).
The programme is supported by 12 international partners: the European Union, the European Investment Bank, the US Embassy in Ukraine, as well as the governments of Denmark, Canada, the Netherlands, Germany, Norway, Poland, Switzerland, Sweden and Japan.

Read Also:
Emergency Live Even More…Live: Download The New Free App Of Your Newspaper For IOS And Android
Ukraine, Spain Delivered 23 Ambulances And SUVs To Ukrainian Border Guards
War In Ukraine, Humanitarian Aid From Italy, Spain And Germany Arrived In Zaporizhia
Saving Lives Despite The War: How The Ambulance System Works In Kiev (VIDEO)
Ukraine: UN And Partners Deliver Aid To The Encircled City Of Sumy
Ukraine Emergency, The Italian Red Cross Returns To Lviv
War In Ukraine, Lviv Region Received Ambulances From Lithuanian Seimas
US Sends 150 Tonnes Of Medicines, Equipment And An Ambulance To Ukraine
Ukraine, Ukrainians From Reggio Emilia And Parma Donate Two Ambulances To The Kamyanets-Podilsky Community
Lviv, A Tonne Of Humanitarian Aid And Ambulances From Spain For Ukraine
Solidarity With Ukraine: Cycling 1,300 Km To Buy A Paediatric Ambulance For Kiev
MSF, "Together We Can Do So Much More": Partnering With Local Organisations In Kharkiv And Throughout Ukraine
Source: