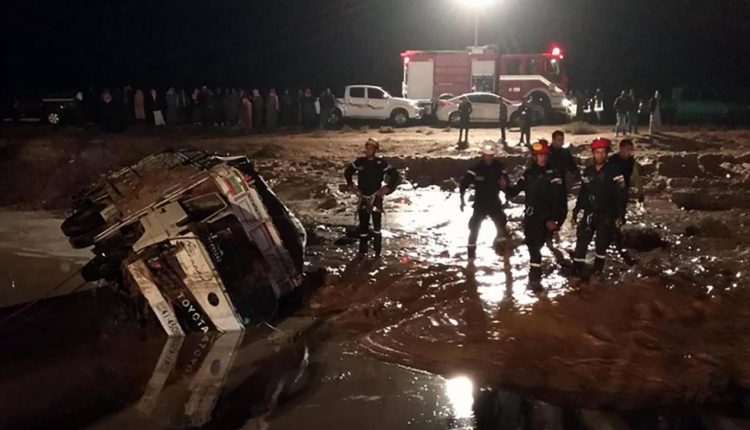 Flash flood in Jordan: 12 victims among which a diver of Civil Defence. Around 4000 people are forced to flee.
PETRA – The night between friday and saturday a huge flash flood hit Jordan region of Petra and Madaba, in the Southest area of the capital Amman. The heavy rainfalls of these days provoked this disaster which already hit the country ten days ago
In the Daba'a region of southern Jordan heavy rains formed a river that crushed the desert highway in both directions and a large number of vehicles were left stranded as the highway flooded and traffic trapped those attempting to leave.
The government spokeswoman Jumana Ghunaimat said more heavy rain was expected on Saturday and residents in affected areas were being urged to evacuate their homes, this prevented an increased dead toll.
Anyway 12 people have died, among them a little girl and a rescue diver of the Civil Defence Department (CDD) in Heidan Valley in Madaba, 35 kilometres southwest Amman. He was carrying out lifesaving operations with his collegues. Military crews, firefighters, police and divers rescue teams are at work now to put people in safety and search for missing ones. The Jordan Times reports that still some people are missing. However, many are still trapped by water and mud.
Jordan's Crown Prince Hussein bin Abdullah directed authorities to focus on advancing efforts in rescuing those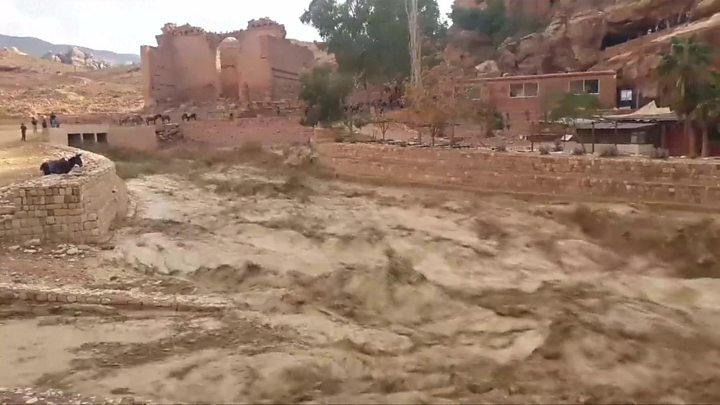 trapped by the floods. Yesterday in Petra, the water reached 4 meters of height and around 4000 people (mostly tourists) have been evacuated and hosted in temporary shelters.
A military aircraft was dispatched to the location where they were reported missing, and the rescue operation was ongoing.
On 25 October, another flood left around 20 victims and this time another flood in such a short time, is a heaviest issue for populations.