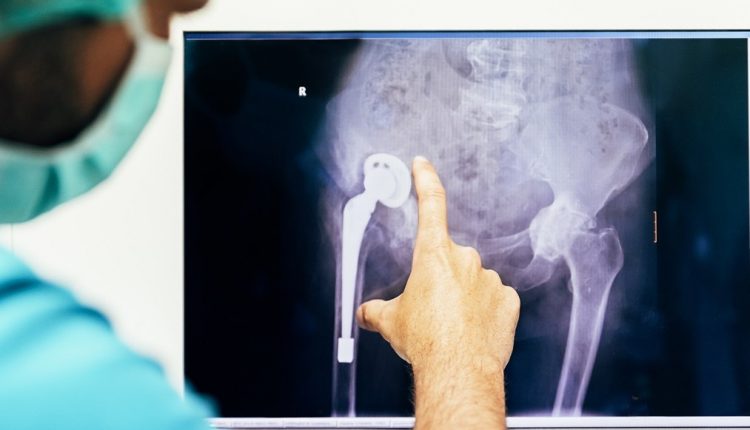 Hip osteoarthritis: what is coxarthrosis
Osteoarthritis of the hip-i.e., coxarthrosis-is a condition that mostly affects the elderly population (>65 years old), essentially due to premature wear and tear of the joint heads that impairs normal walking
Signs and symptoms of hip osteoarthritis
Subjective symptomatology consists essentially of pain in the affected joint or regional musculature, which is most intense in the morning, subsides with movement, may flare up after exertion, and generally subsides during night rest.
Subsequently, joint function becomes limited first because of pain, then because of mechanical obstacles that may prevent the performance of normal activities.
Diagnosis of hip osteoarthritis
Decreased joint rhyme is the first sign of cartilage damage that may allow a diagnosis of early arthrosis to be made.
Subsequently, the other radiologic symptoms that are not always obvious are observed.
The presence of osteophytes and joint deformities are signs of long-standing arthrosis that ends in radiologically evident joint ankylosis.
Therapy of hip osteoarthritis
The therapy of hip osteoarthritis is surgical.
In particular, we make use of modern prosthetic implants that allow total replacement of the joint.
Hip prostheses are made of precious metal (titanium) and do not require any cementation, that is, they achieve direct anchorage to the bone that allows walking, under partial load, 3-4 days after surgery.
Read Also:
Emergency Live Even More…Live: Download The New Free App Of Your Newspaper For IOS And Android
Shoulder Instability And Dislocation: Symptoms And Treatment

Shoulder Tendonitis: Symptoms And Diagnosis
Dislocation Of The Shoulder: How To Reduce It? An Overview Of The Main Techniques
Frozen Shoulder Syndrome: What It Is And How To Treat It
Arthrosis: What It Is And How To Treat It
Arthrosis: What It Is And How To Treat It
Juvenile Idiopathic Arthritis: Study Of Oral Therapy With Tofacitinib By Gaslini Of Genoa
Rheumatic Diseases: Arthritis And Arthrosis, What Are The Differences?
Rheumatoid Arthritis: Symptoms, Diagnosis And Treatment
Joint Pain: Rheumatoid Arthritis Or Arthrosis?
The Barthel Index, An Indicator Of Autonomy
What Is Ankle Arthrosis? Causes, Risk Factors, Diagnosis And Treatment
Unicompartmental Prosthesis: The Answer To Gonarthrosis
Knee Arthrosis (Gonarthrosis): The Various Types Of 'Customised' Prosthesis
Symptoms, Diagnosis And Treatment Of Shoulder Arthrosis
Source: