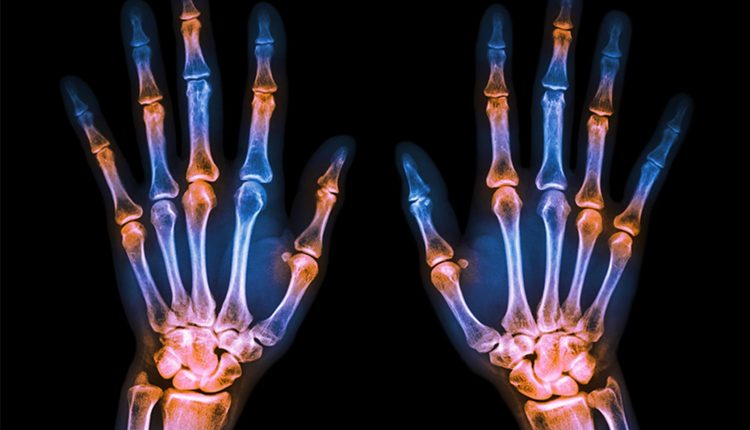 Rheumatoid arthritis: advances in diagnosis and treatment
Let's talk about rheumatoid arthritis. From early diagnosis, to therapies that halt the disease's progression and prevent deformities, to the possibility of planning pregnancy: people affected by rheumatoid arthritis in recent years have seen an increase in treatment options
This is particularly important given that in most cases rheumatoid arthritis occurs at a relatively young age, between the fourth and fifth decade of life, and that 80% of patients are female.
Rheumatoid arthritis is a chronic inflammatory disease that mainly manifests as joint inflammation, but affects the entire body and is therefore defined as systemic
Thanks to advances in research today, patients can experience great improvements in disease management and quality of life.
Rheumatoid arthritis: the importance of early diagnosis
Today, the diagnosis of rheumatoid arthritis is, in many cases, made much earlier than in the past, both because of an improvement in suspecting the disease and because of the availability of laboratory techniques that allow it to be recognised in its early stages.
Rheumatoid arthritis: therapy to control the disease
Early diagnosis of rheumatoid arthritis is crucial because early treatment of the disease is closely linked to a greater likelihood of successful therapy.
The goal of treatment is the greatest possible control of the disease through what is called 'remission', so that the disease interferes as little (or not at all) as possible in people's daily activities.
This requires controlling pain and maintaining a maximum functional ability, in order to allow normal life through therapy, because achieving long-term disease control without therapy is very rare.
Compared to the past, knowledge about rheumatoid arthritis is more extensive, which allows very accurate targets within the immune system to be hit using biological and small molecule drugs to annihilate them, resulting in disease control.
Some patients tend to respond worse to therapy, these are those who at the time of diagnosis already show signs of erosion, small cavities within the bone visible on X-rays, which are now considered irreversible up to the most obvious deformities; or patients with seropositive forms of rheumatoid arthritis, who have the specific antibodies of rheumatoid arthritis, in particular anti-citrulline, which are revealed by specific blood tests performed to aid in diagnosis.
From the point of view of treatment, today the recommendations are universal and internationally known and, therefore, the probability of a person receiving the same treatment in different centres is much higher than in the past.
However, a critical aspect is the fact that the most innovative therapies, such as biological drugs and small molecules, are only available from certain prescribing centres that dispense them through hospital pharmacies.
Thus, there is a possibility that those not practising in these Centres use less effective therapies that are used over time.
Evidence shows that if treatment takes longer than 6 months, there is a good chance that the patient already has some erosion and this should be avoided as much as possible.
The treatment of rheumatoid arthritis: progress compared to the past
In the treatment of rheumatoid arthritis today, cortisone is used much less and this represents a very important difference from years past, when cortisone was used in high doses for long periods of time causing a number of medium and long-term side effects.
Another new development concerns women of childbearing age, who can now be allowed to have a successful pregnancy by agreeing on the timing and synchronising the therapies so that they are not harmful to the foetus.
This is a great achievement in recent years.
In addition, we can design the path for patients much better: a path that today is no longer conditioned by deformities.
Twenty years ago, there were rheumatoid arthritis orthopaedic divisions in all orthopaedic centres, because so many people had to undergo surgery to solve serious deformities.
Today, these divisions have disappeared, because the surgery curve for rheumatoid arthritis has literally collapsed after the arrival of biologic drugs and small molecules.
Patients who cannot be controlled and who, in spite of everything, progress are now a minority and are much rarer cases than the norm in which deformities can be prevented.

As far as the future is concerned, however, the dream in treating rheumatoid arthritis is to bring the situation back to before the onset of chronic inflammation, which would result in the person with rheumatoid arthritis being cured.
The other wish is to bring as many patients as possible back into remission with the right therapy, right away; finally, to control the disease but at the lowest possible price, because all therapies for rheumatoid arthritis consist of immunosuppressants and as such have a risk profile, e.g. from the point of view of infection, which must be kept under control.
From this point of view, vaccinations for pneumococcal, seasonal influenza, SARS-Cov-2 and in some cases Varicella Zoster virus, are strongly recommended.
Read Also
Emergency Live Even More…Live: Download The New Free App Of Your Newspaper For IOS And Android
Shoulder Instability And Dislocation: Symptoms And Treatment
Shoulder Tendonitis: Symptoms And Diagnosis
Dislocation Of The Shoulder: How To Reduce It? An Overview Of The Main Techniques
Frozen Shoulder Syndrome: What It Is And How To Treat It
Arthrosis: What It Is And How To Treat It
Arthrosis: What It Is And How To Treat It
Juvenile Idiopathic Arthritis: Study Of Oral Therapy With Tofacitinib By Gaslini Of Genoa
Rheumatic Diseases: Arthritis And Arthrosis, What Are The Differences?
Rheumatoid Arthritis: Symptoms, Diagnosis And Treatment
Joint Pain: Rheumatoid Arthritis Or Arthrosis?
The Barthel Index, An Indicator Of Autonomy
What Is Ankle Arthrosis? Causes, Risk Factors, Diagnosis And Treatment
Unicompartmental Prosthesis: The Answer To Gonarthrosis
Knee Arthrosis (Gonarthrosis): The Various Types Of 'Customised' Prosthesis
Symptoms, Diagnosis And Treatment Of Shoulder Arthrosis
Arthrosis Of The Hand: How It Occurs And What To Do
Arthritis: Definition, Diagnosis, Treatment, And Prognosis
Source