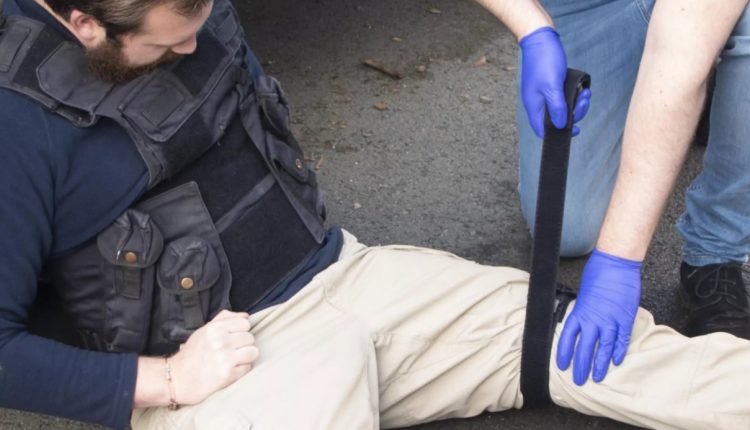 Emd112 donates 30 medical emergency tourniquets to Ukraine
War in Ukraine, 30 tourniquets from Emd112: the solidarity operation carried out together with Dutch partner Rotaid
Emd112 donates tourniquets to Ukraine: why they are essential
In collaboration with the Dutch company Rotaid™ AED Cabinets, Emd112® has donated 30 tourniquets, which have been sent to a first collection point in Poland, waiting to reach the Ukrainian territory, which is in great need of emergency medical devices.
The initiative was launched by the partner Rotaid, a company that produces indoor and outdoor cases for the positioning of defibrillators, for which Emd112® is the main distributor for Italy.
Rotaid and some partners have each offered a contribution with the supply of medical equipment, which is precious in the emergency scenario in which the country finds itself.
The Tourniquet is a special tourniquet, used to compress the blood flow.
It is used in extremely urgent emergency and first aid situations to treat external bleeding.
Read Also:
Emergency Live Even More…Live: Download The New Free App Of Your Newspaper For IOS And Android

Electric Shock First Aid And Treatment
The Patient Complains Of Blurred Vision: What Pathologies Can Be Associated With It?
T. Or No T.? Two Expert Orthopaedics Speak On The Total Knee Replacement
T. And Intraosseous Access: Massive Bleeding Management
Tourniquet, A Study In Los Angeles: 'Tourniquet Is Effective And Safe'
Abdominal Tourniquet As An Alternative To REBOA? Let's Find Out Together
A Tourniquet Is One Of The Most Important Pieces Of Medical Equipment In Your First Aid Kit
War In Ukraine: The Kropyvnytskyi Children's Hospital Received An Ambulance From A German Clinic / VIDEO
Source: