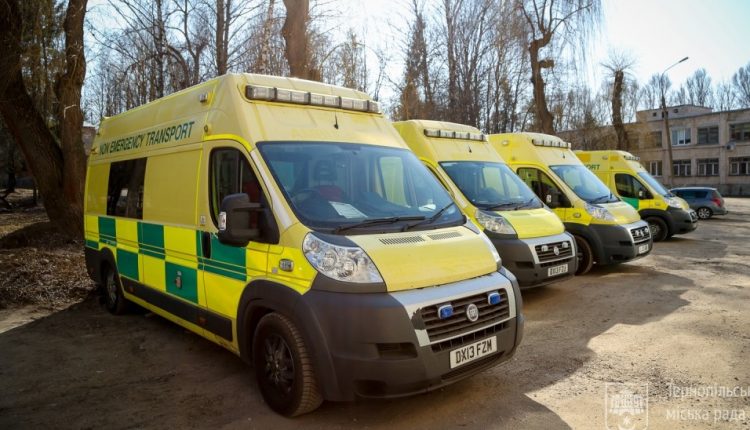 Ukraine, government announcement: '60 ambulances from the UK to replace those destroyed by Russian troops'
The UK will deliver more than 60 ambulances to Ukraine to replace those destroyed by Russian troops, UK Ambassador to Ukraine Melinda Simmons, who together with Deputy Minister Maria Karchevych visited the Centre for Emergency Care and Disaster Medicine in Kiev, said today
"It was very useful for me to visit the Centre and learn more about how the ambulances provided by Britain will support Ukrainian communities affected by the Russian attacks."
The UK will provide more than 60 ambulances as part of a $220 million humanitarian package
The purpose? "to help Ukraine respond to the medical emergency caused by Russia's barbaric invasion," said Melinda Simmons, Britain's ambassador to Ukraine.
Deputy Minister Maria Karchevych and experts from the Ministry of Health discussed with Ambassador Simmons further steps to support the emergency medicine system and save the lives of Ukrainians victimized by the Russian occupiers.
"Since the first day of the war, we have seen great support from the UK.
Politically, financially and materially.
Every week a consignment of humanitarian aid arrives at the Ministry of Health from the UK.
We greatly appreciate this support and thank the entire British society for this,' said Deputy Minister Maria Karczewicz.
It will be recalled that last week the Ministry of Health and the UK agreed to cooperate in the field of rehabilitation of Ukrainians injured in the fighting.
Read Also:
Emergency Live Even More…Live: Download The New Free App Of Your Newspaper For IOS And Android

Ukraine, Chernihiv Rescuers Receive Vehicles And Equipment From European Donors
War In Ukraine, Ambulance Fitters On The Front Line: Validus Sends Emergency Vehicles To Kiev, Cherkasy And Dnieper
Ukraine, Rivne Receives Ambulance, Van And Medical Equipment From France And Germany
War In Ukraine, Since 24 February The Red Cross Has Already Trained More Than 45,600 People In First Aid
Ukraine, WHO Delivers 20 Ambulances That Can Operate Even In The Most Inaccessible Areas
War In Ukraine: The Netherlands Handed Over Seven Fire Trucks To Ukrainian Rescuers
Ukraine Emergency: 13 Fire Trucks And Ambulances From France
Ukraine, Health Ministry Disseminates Information On How To Provide First Aid In Case Of Phosphorus Burns
Ambulances In The Crosshairs: Being Rescuers In Nikolaev During The Russian Invasion / VIDEO
Ukraine, An Ambulance From Germany To The Maternity Hospital In Rivne: The Gift Of German Paul Klaus
Ukraine, From Italy And Germany Six Ambulances For Rivne: This Is How They Will Be Used / VIDEO
Source: