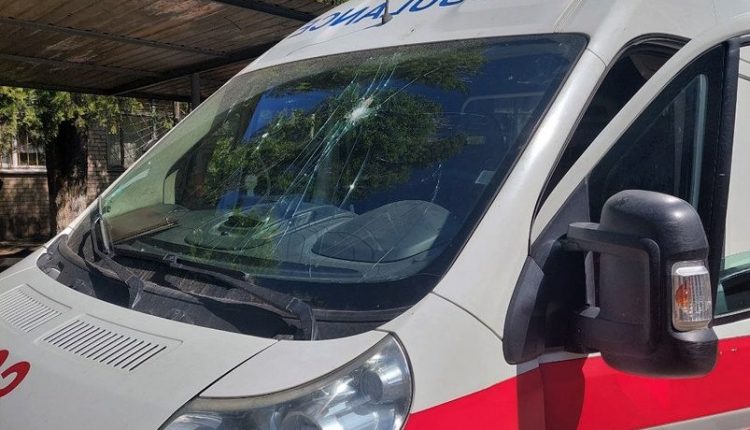 Ambulances in the crosshairs: being rescuers in Nikolaev during the Russian invasion / VIDEO
Working under fire: the activities of ambulance crews in Nikolaev during the invasion of the Russian Federation take place under critical conditions and great personal danger
In Nikolaev three ambulance stations were set on fire, a medical crew works in occupied territory, 20 per cent of the cars are in critical condition
Under such conditions, the Mykolayiv Centre for Emergency Care and Disaster Medicine is trying to maintain its usual mode of operation.
The conditions under which the ambulance doctors work is further aggravated by the condition of the vehicles and medical equipment.

In the Nikolaev emergency and disaster medicine centre on Nikolaevskaya 23, 11 medical teams work daily
The rescue driver retrieves the doctor and paramedic on call.
There are six such stations in the city, three of which are constantly under fire.
"On 4 April, at the Nikolaev Children's Hospital, we were shot at.
Our ambulances were damaged, among them was a new ambulance, which rushed to our aid.
It was frightening, it's good that no one was injured,' said an elderly paramedic from the ambulance cockpit.
Rescue driver Dmytro Myronenko remembers the day well.
His car was damaged on 4 April.
The broken headlights have already been replaced, but the windscreen and windows still remind him of the bombing.
"I came back from an operation and the artillery bombardment started.
Believe me, today I want to do an operation as quickly as possible and return unharmed together with the brigade,' said Dmytro Myronenko, the ambulance driver.
Dmytro Kovalshchyk, a paramedic, says he can leave with a team up to ten times per shift.
Civilian patients have been taken away.
Another team of medics is being called in, the city needs help.
After the call, Dr Angela Slavgorodskaya tells how difficult it is for her to work in the war.
She recalls the most emotional challenge.
"We went to the villages.
I don't remember what it's called, a small village somewhere behind the Bashtansky ring.
It was just an arrhythmia, you could hear in the distance that there was fighting: it was just the beginning.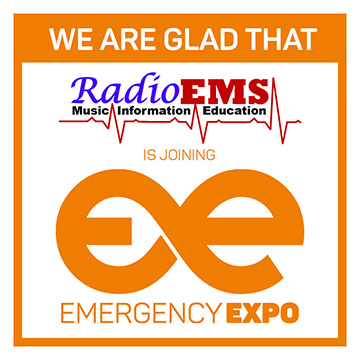 We went, it was night, we arrived: no electric light.
Well, as soon as we got into the car and drove off, we were approached by tanks, firing,' Angela Slavgorodskaya recounts.

In the Nikolaev area, 70 teams of 25 ambulances are working
The number of medical personnel has decreased by 20 per cent.
The ambulance doctors now work as second-line medical staff.
Since the beginning of Russia's large-scale invasion, doctors have also worked with the military for protection, says the director of the Nikolaev Centre for Emergency Care and Disaster Medicine Andrei Samoilov.
"We have an occupied region: it is Snow Maiden, there is a brigade in the area of occupation, in difficult conditions, almost without communication.
They are supplied with everything they need.
Because there have been several cases where they have been able to get out and we have been able to supply them with medicine and fuel, and there also volunteer citizens provide them with fuel", – Andrey Samoilov tells.
The Nikolaev centre for emergency and disaster medicine continues to work as usual, adapting to the conditions of martial law.
This is the situation of the rescuers in that area of the earth.
Read Also:
Emergency Live Even More…Live: Download The New Free App Of Your Newspaper For IOS And Android
Ukraine, Chernihiv Rescuers Receive Vehicles And Equipment From European Donors
War In Ukraine, Ambulance Fitters On The Front Line: Validus Sends Emergency Vehicles To Kiev, Cherkasy And Dnieper
Ukraine, Rivne Receives Ambulance, Van And Medical Equipment From France And Germany
War In Ukraine, Since 24 February The Red Cross Has Already Trained More Than 45,600 People In First Aid
Ukraine, WHO Delivers 20 Ambulances That Can Operate Even In The Most Inaccessible Areas
War In Ukraine: The Netherlands Handed Over Seven Fire Trucks To Ukrainian Rescuers
Ukraine Emergency: 13 Fire Trucks And Ambulances From France
Ukraine, Health Ministry Disseminates Information On How To Provide First Aid In Case Of Phosphorus Burns
Source: