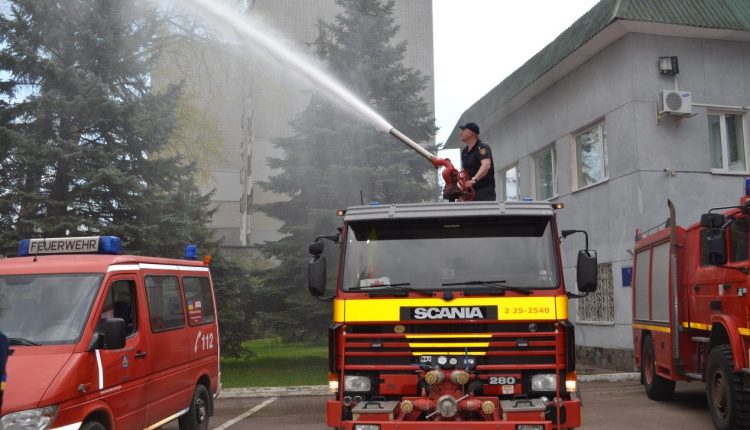 Ukraine, Chernihiv rescuers receive vehicles and equipment from European donors
Chernihiv: the precious cargo of European partners – modern clothing and protective equipment – was delivered to the Department of Ukraine's State Emergency Service in the Chernihiv oblast
During the invasion of the Russian army, the rescuers from the Chernihiv region punctually intervened wherever they were needed
In addition, they managed to save their own equipment.
But, due to the large amount of work, the equipment was consumed very quickly, – said the head of the Chernihiv OVA Vyacheslav Chaus.
According to the rescuers, protective clothing does not last long when working in such an aggressive environment.
Therefore, such help turned out to be extremely important.
Chernihiv, the situation in this area is under control, but… so many interventions!
Other things are now needed, including light towers, lighting systems and airway intervention equipment.
According to the Main Directorate of the State Emergency Service in the region, the situation with the equipment is more or less normal: the damage sustained during the fighting is not critical.
In addition, obsolete equipment is gradually being updated with the help of the region.
However, it is obvious that in a country at war, all interventions are exacerbated.
Read Also:
Emergency Live Even More…Live: Download The New Free App Of Your Newspaper For IOS And Android

War In Ukraine, The World Of Emergency In Support Of Healers: MSD Launches Ukrainian Language Site
Invasion Of Ukraine: Four More Ambulances Have Arrived In The Lviv Region From Great Britain
Venari Group Commences Building Ambulances For Ukraine
Ukraine Receives Second Batch Of Equipment For Firefighters And Rescuers From France
War In Ukraine: Armoured Ambulances From Venari Group Arrive In Lviv
Ukraine Emergency: Vinnytsia Children's Hospital Receives Ambulance And Medicines From Its Polish Colleagues
Ukraine, Red Cross Humanitarian Convoy Returns From Lviv With 73 People, Including 13 Unaccompanied Minors
Invasion Of Ukraine, From Today The Italian Red Cross Humanitarian Aid Hub In Romania Is Operative
War In Ukraine, Ambulance Fitters On The Front Line: Validus Sends Emergency Vehicles To Kiev, Cherkasy And Dnieper
Ukraine, Rivne Receives Ambulance, Van And Medical Equipment From France And Germany
War In Ukraine, Since 24 February The Red Cross Has Already Trained More Than 45,600 People In First Aid
The Mayor Of Brussels Brought Ambulances And Essential Medicines To Kiev / VIDEO
Source: