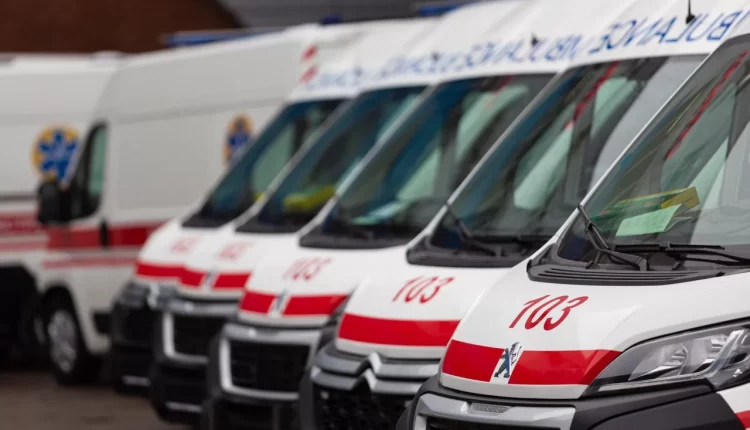 Ukraine has received 21 ambulances from France: the announcement by the Ministry of Health in Kiev
Ukraine has received 21 ambulances from France. This was stated by the Ministry of Health in a statement, Ukrainian news agency reports
"21 ambulances have arrived in Ukraine from communities in France.
Therefore, Ukrainian 'extras' whose doctors go to save citizens under bullets and explosions will receive new ambulances," it reads.
According to Deputy Health Minister Aleksey Yaremenko, the Russian invaders, contrary to international conventions, are currently carrying out numerous attacks on emergency teams.
Ukrainian Ministry of Health: 67 ambulances hit since the start of the conflict
Yaremenko noted that since the start of the full-scale Russian invasion, enemy bullets have hit 67 ambulances.
According to the report, Fiat, Renault and Citroën 'Fast' ambulances have been purchased at the expense of the French community.
Currently, humanitarian ambulances are already being sent to regions where active hostilities continue.
In the coming days, the vehicles will start working in emergency medical centres near the front line.
As reported by the Ukrainian news agency, Ukraine has received 13 tonnes of medicines for emergency care and treatment of chronic diseases worth $20 million from the US.
Ukraine received 50 ambulances from international partners for the needs of the Ukrainian armed forces.
Read Also:

Emergency Live Even More…Live: Download The New Free App Of Your Newspaper For IOS And Android
Israel Delivers Armoured Ambulances To Ukraine: Video
Ukrainian Crisis: Falck Donates 30 Ambulances To Support In Ukraine, Moldova, And Poland
War In Ukraine, Ambulance Fitters On The Front Line: Validus Sends Emergency Vehicles To Kiev, Cherkasy And Dnieper
War In Ukraine: 15 More Ambulances Arrive In Bukovina From Italy
Conflict In Ukraine, French Rescuers And Volunteers Provide An Ambulance And Humanitarian Aid For Vinnytsia
Ukraine: Pope Francis' Ambulance For Lviv To Be Delivered By Cardinal Krajewski
War In Ukraine: Ternopil Receives Four Ambulances From UK's Ukrainian Dispatch
Saving Lives Despite The War: How The Ambulance System Works In Kiev (VIDEO)
War In Ukraine, Humanitarian Aid From Italy, Spain And Germany Arrived In Zaporizhia
Source: