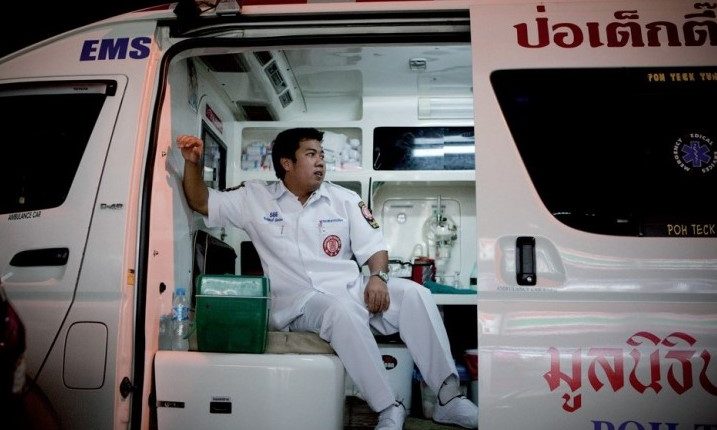 Bangkok prepares for Omicron surge with ambulance drills and closures
Bangkok's governor orders the capital's 50 districts to carry out ambulance medical transport drills for patients with Omicron covid variant and to take measures to suppress non-essential leisure activities
Bangkok, measures to curb Omicron outbreak
District offices have also been told to rehearse transport measures for patients to ensure they receive prompt medical attention.
Patients who develop mild symptoms will be treated in home isolation," Bangkok Metropolitan Administration Permanent Secretary Khajit Chatchavanich said on Saturday.
"They will receive a thermometer, a finger oximeter, antipyretics and other medicines," he explained.
Those whose symptoms worsen will receive Favipiravir or be sent to a community isolation facility, a field hospital or a hospital, depending on the severity of the illness.
District offices have also been ordered to set up emergency operation centres to monitor the Omicron situation and collaborate with agencies in preparing contingency plans.
Read Also:
Omicron Variant: What Is It And What Are The Symptoms Of The Infection?
Covid, Deltacron Variant Identified In Cyprus: Combines Delta And Omicron
Covid, Gynaecologist: 'Third Dose Recommended For Pregnant Women. Lymph Nodes And Cycle? Transient Alterations"
Covid, WHO: 'By March 2 Million Deaths In Europe'. Alarm For Intensive Care
Covid, Experts In Japan Confirm: 'Omicron More Contagious But Symptoms Milder'
Source: